Download Dolphin Browser for Android, iPhone, iPad. Free Mobile Browsers
With so many options to choose from between Android, Android tablet, iPhone and iPad, Dolphin has the perfect free web browsers for your smartphone and tablet. Download Dolphin now. Your next free mobile browser.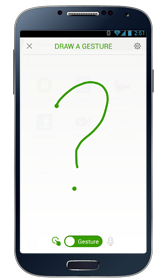 Dolphin for Android
Dolphin mobile browser adapts to the way you want to surf the web with customizable settings, voice control, gesture control and sharing features. Lightning fast and ever evolving, Dolphin Android browser is the top Mobile Browser on the Google Play Store today. Get your next free browser now.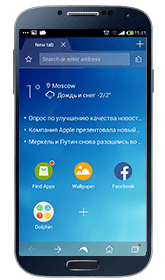 Dolphin Express for Android
Dolphin Express with localized homepage brings you real-time local news and weather info at first glance. It currently supports Russia, Turkey, Brazil, Mexico, Argentina, United Arab Emirates, Saudi Arabia, Egypt, Thailand, Indonesia, Malaysia, Hong Kong, Taiwan, Vietnam and the Philippines.