Your April Fool gift: Dolphin Mini v2.1 Beta With Bunches of New Features is Here!
After the minor update of Dolphin Browser Mini v2.0.1, are you looking forward any new features of Dolphin Browser Mini? If you do, you'd better never miss this Dolphin Browser Mini v2.1 beta version. Except fixing bugs as usual, we mainly focus on bringing you more features to meet your browsing needs in this new beta version. We add bunches of new features to this version!  Can't wait to find out what features we have added? Ok, let's get a brief look at it.
1) Do you remember our Gesture Store concept, in this v2.1 beta we add more gestures actions to the store: Screen cut, User agent,  Clear data and Data backup.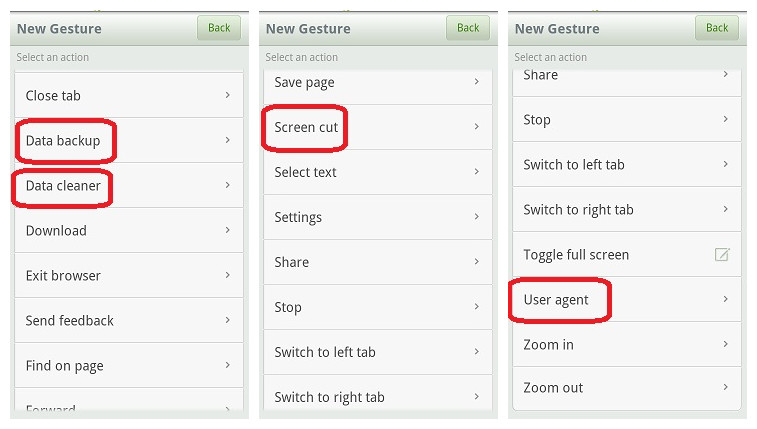 2) To continue refining our Copy/ Select text feature, we add translation option in this feature, which enables the text be translated into your mother tongue. Make your browsing more easily.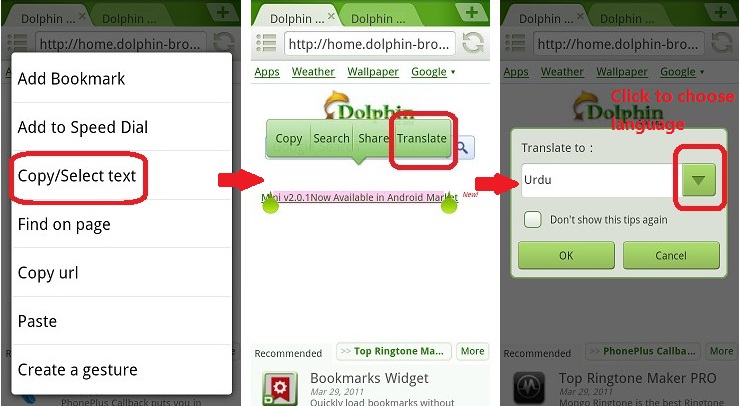 Besides, we add another way to access Select text option: holding on a blank area on a webpage, a mini context menu will pop up. Except select text, Gesture, Full screen, Close tabs can also be found there. Especially for those  devices without hardware home button, you don't need to worry about how to exit full screen now.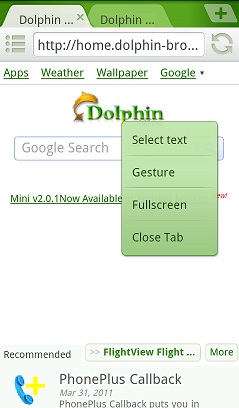 Another thing is that as you requested,  we add Paste option in the context menu when you hold on the address bar.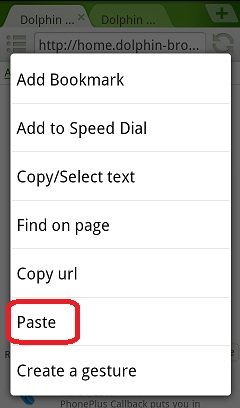 3) In order to let you, especially user with not so advanced devices, to have a faster browsing experience. We add Load images option in this new beta version. For advanced users, we also add a new feature for you: Enable JavaScript.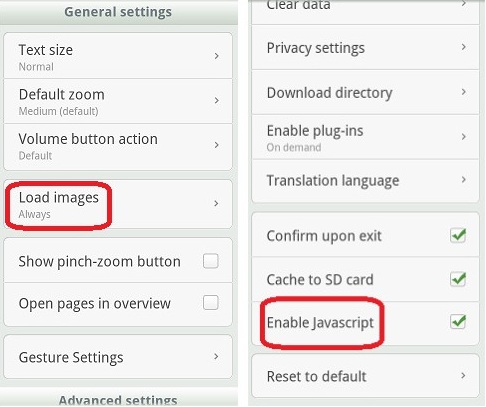 4) Another minor feature you can find in Mini v2.1 beta is: Brightness Control. Scrolling down Toolbox, you will see it below Google Services. 🙂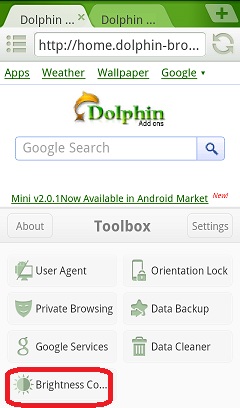 Well, I have introduced so many new features to you. Have you found the feature you are looking for? If not, write to us! Let us know what you want! Really thanks for all of your feedbacks, so we can present a brand new and better Dolphin Browser Mini to you.
Click or scan the QR code and download button to download Dolphin Mini v2.1 beta., you will know what we said above is not an April fool joke.  It's an April gift!