Want the Latest Dolphin? Try out v7.2 BETA2!
Dolphin Browser v7.2 Beta2 has just been released! Want to try out the newest features on Dolphin, read on.
In this update, we continue to focus on strengthening our privacy and security.
What's new:
We have listened to you and because so many of you love our "Webzine Toggle" feature we have included the option opt in on our newest version. Now you can switch between a Webzine column and webpage fast as lightening, and if you opt out, the "Toggle Webzine" button won't show in the address bar.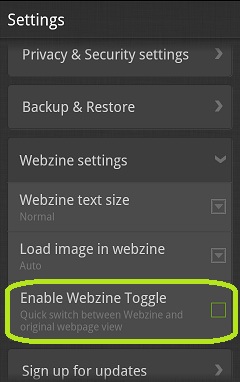 Another change in Beta2 is the way you can exit Dolphin. Now you can quickly exit Dolphin and get on with whatever else you need  quickly by pressing the back button on your device.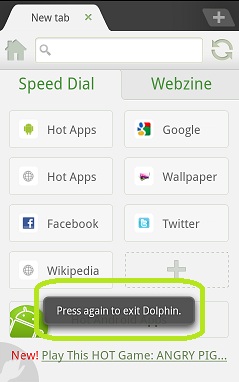 And as always we will continue to keep on improving the performance and stability so if you have any feedback feel free to reach out to us at support@dolphin-browser.com.
Thank you!
The Dolphin Team
Click or scan the QR code below to get Dolphin HD v7.2 Beta2!