Dolphin v11.4.9 For Android: Improvements for Android 5.1, Smarter Downloads, Flash Game Mode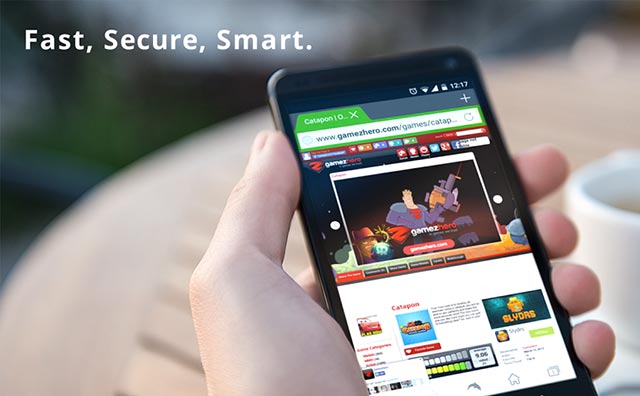 There is a new version of Dolphin for Android available on Google Play. Update now for improved compatibility with Android 5.1 Lollipop, smarter downloads and more.
The new Dolphin v11.4.9 works better with Android 5.1 Lollipop. We improved many things under the hood for a smoother, more stable browsing experience. No more blank screens or issues with Flash. Surf the web and visit your favorite websites faster than ever before.
Limit Downloads to Wi-Fi Only
Downloading is now smarter with Dolphin v11.4.9. The new Wi-Fi download option will automatically pause active downloads when the Wi-Fi connection is lost. Dolphin will not use cellular data to complete the download unless you connect back to Wi-Fi.
The new feature will not only reduce your bandwidth costs, it will also help you preserve battery life too. Wi-Fi technology is more power efficient compared to 3G and 4G networks. This option is especially handy if you are on the go, as you'll need that battery life for your meetings and errands.
To enable the new, smarter Wi-Fi downloads go to Settings > Downloads and enable 'Download files on Wi-Fi only'.
After the download, you can move your downloaded files anywhere you want. If you'd like to further simplify the download experience, you can go to Settings > Downloads and disable the option 'Always ask before downloading files'.
Flash Game Mode
Playing games is now easier and more fun. You can go to Settings > Advanced to enable the option 'Flash Game Mode'. Now you can drag props in a Flash game to enhance your character and improve your gaming experience.
Faster URL Input
There is a new, smarter keyboard to help you type URLs faster. Dolphin v11.4.9 displays the www. prefix and .com suffix as shortcuts so you won't have to type the full address. For example you can type dolphin and then tap on .com. Dolphin will automatically complete the URL address and load the website.
The address bar is also simpler, displaying only the domain name of the website address you are visiting.
Weather Module
Checking the weather is now easier than ever. You can add a weather icon right to the address bar to get local forecasts with a single tap. Go to Settings > Advanced and enable the option 'Enable Weather Module'.
Dolphin will display the local temperature along with an icon for the weather conditions.
Improved Dolphin Connect Functionality
Dolphin Connect now supports logins with your Google account. You can also tell Dolphin to remember your login details so you don't have to type your username and password every time.
Clear History With A Tap
It's now easier to clear your browsing history and most visited data. Open the left sidebar and you'll see options to 'Clear most visited data' (under the 'Most Visited' section) and 'Clear history' (under the 'History' section). Increase security and privacy with just a single tap.
Close Tabs With Double Tap
To improve usability we added a new gesture to Dolphin for Android. You can now double tap on the tab bar to quickly and easily close open tabs.
Download Dolphin v11.4.9 for Android today and let us know what your favorite new feature is!