User Spotlight – Mikee
Hey Dolphin Fans,
This week our Dolphin User Spotlight is high school student and a fan who wants to share with our community how she uses the Dolphin Browser.
She hails from a country which consists of an exotic cluster of over 7,100 islands in South East Asia known for its tropical charm, friendly people and crystal clear blue waters. She is from Cebu, Philippines — Meet Mikee Ryza Yu!
A high school student at the Cebu Cherish School, Mikee was always pretty sure that Sharks were afraid of Dolphins. Her suspicions were confirmed when an episode of Mythbusters proved that she was right!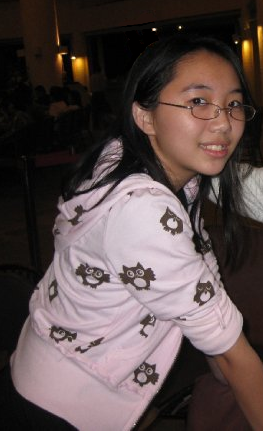 Name: Mikee Ryza Yu
Most Used Dolphin Feature:  Read It Later Add-On
Most Likely to Be Browsing: Manga related websites
Job: High School Student
Location: Cebu, Philippines
Dolphin Devices: Android Phone
When did you get your first mobile phone? Which phone was it?
Around 2005, the Nokia 3315
What is your Favorite App (besides Dolphin) and why?
Skyfire, because it lets me watch flash videos.
What is one fun mobile trick you want to share?
Using Astro File Manager to make apk files for apps that came from the Android Market.
How did you find out about Dolphin Browser?
App Store, Android Market or other application store.
What is your favorite website (on your mobile)?
mangafox.me
Finish the following sentence: My Dolphin makes me …
Relaxed.
What is your favorite feature on Dolphin Browser?
Add-ons. There are so many to choose from and they are fast!
How long have you been using Dolphin Browser?
Since 2011.
When are you the most mobile?
When at home, relaxing.
Dolphin Browser would be perfect if…
it supported flash .
– Team Dolphin
PS. If you would like to be featured on Dolphin User Spotlight please fill out this form.
P.P.S. Meet other Dolphin fans on our Facebook or Twitter.