User Spotlight: Meet Chris!
Hey Dolphin Fans,
Thank you to everyone for filling out the Dolphin User Spotlight questions, we have had an amazing response! So to start you off this week, we have a new User Spotlight: Chris McCann.
Chris kicks off the new year by pointing out a Dolphin feature that allows you to browse like Bond. James Bond. Check out more about our private browsing feature below as well as a fun fact about our User Spotlight questions.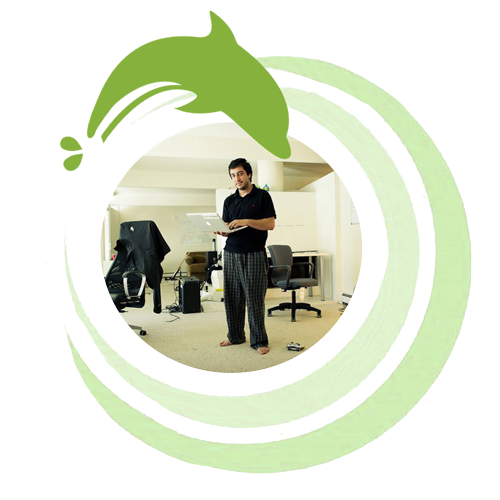 Name:
Chris McCann
Area of Dolphin Fanaticism:
Technology
Company:
Startup Digest
Location:
Silicon Valley, CA
Website:
http://startupdigest.com/
Twitter:
@mccannatron
When did you get your first mobile phone? Which phone was it?
2000 – Nokia
What is your Favorite App (besides Dolphin) and why?
Tripit because it literally saves my life every time I need to use it.
What is 1 fun mobile trick you want to share?
"Private browsing" feature on Dolphin
How did you find out about Dolphin Browser?
Word of mouth
What is your favorite website (on your mobile)?
Hacker News
Finish the following sentence: My Dolphin makes me …
Laugh
What is your favorite feature on Dolphin Browser?
General interface and functionality
How long have you been using Dolphin Browser?
Since iOS came out (4mo?)
When are you the most mobile?
When I am on the go, duh!
Dolphin Browser would be perfect if…
It included a jet pack
Learn more about Private Browsing: Our private browsing feature allows you to browse without saving any browsing history so you don't have to worry about the CIA, an ex-girlfriend or a thief checking snooping around.
User Spotlight Fun Fact: Did you know that over 50% of Dolphin users that have answered this spotlight had some sort of Nokia as their first phone?
– Team Dolphin
Ps. If you would like to be considered for the Dolphin User Spotlight please fill out this form.
Pps. Meet other Dolphin fans on our Facebook or Twitter.