Published Two New Add-ons in Android Market: Web to PDF & Google Similar Page
You didn't heard of our add-ons' news, right?  I remember that last add-on post(Add-on Star in September) was published half month ago. Today we will publish another two add-ons to Android Market. You can have a taste now. Now you can save your favorite page into PDF and quickly find the similar pages when you are interested in one webpage. Since we had spent lots of time on optimizing the performance and fixing the bugs of Dolphin Browser and Dolphin Browser HD these days, we will move forward and make dolphin better and better.
Web to PDF – The best way to save WebPages.
Save the page as PDF format to reproduce all the content for you.
You can read it at any time and enjoy a totally different browsing experience.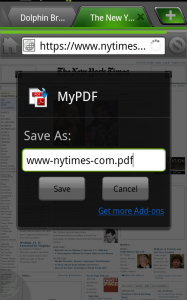 Google similar Page – Let your continued interests be satisfied.
Help you quickly find similar pages When you are interested in a webpage.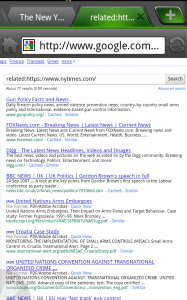 Get the update from Android Market ( or just click the download button above ), we'd love to hear what you think at support@dolphin-browser.com.