Time to Update: Dolphin Browser V11 is Here!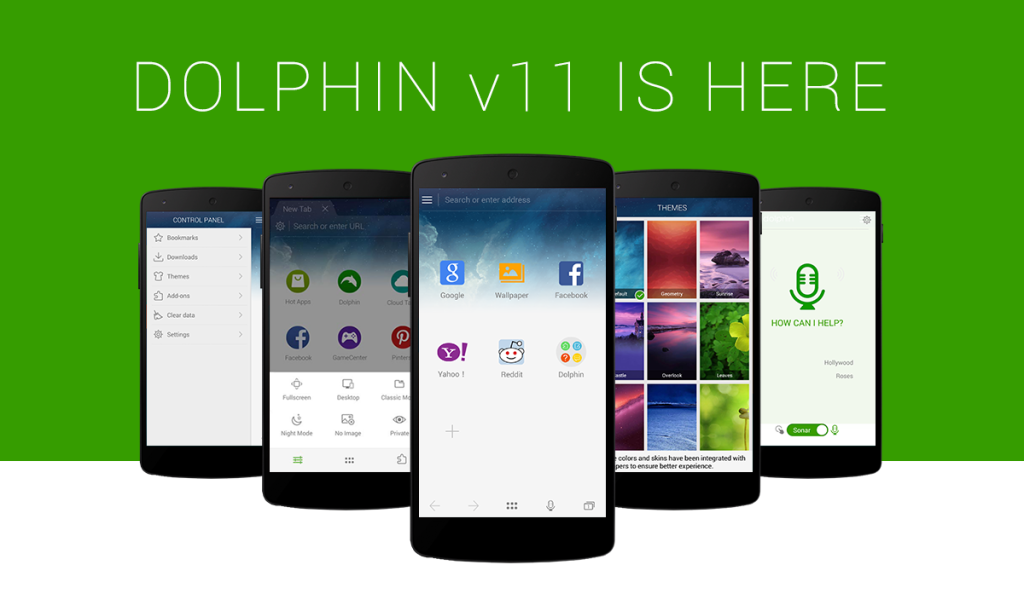 We're happy to release our latest Version 11.0 with a completely fresh layout and elegant design. The following changes have been made in the updated Browser:
1. [New] Menu and Tool bar UI
2. [New] Control panel with access to most used settings
3. [New] Added features such as sorting, importing and exporting Bookmarks
4. [Improved] Easier access to share, bookmarks and search
5. [Improved] Better browsing experience with more built-in modes such as Night Mode, Private Mode, etc.
6. [Improved] Address bar UI adapts to horizontal display
7. [Improved] Tab management, switching and closing tabs faster
8. [Improved] Reorganized structure of settings
9. [Improved] Better access to menu under Fullscreen Mode
Click here to get the latest version of Dolphin!