The Browser Challenge: Dolphin Browser Beta 1.1.0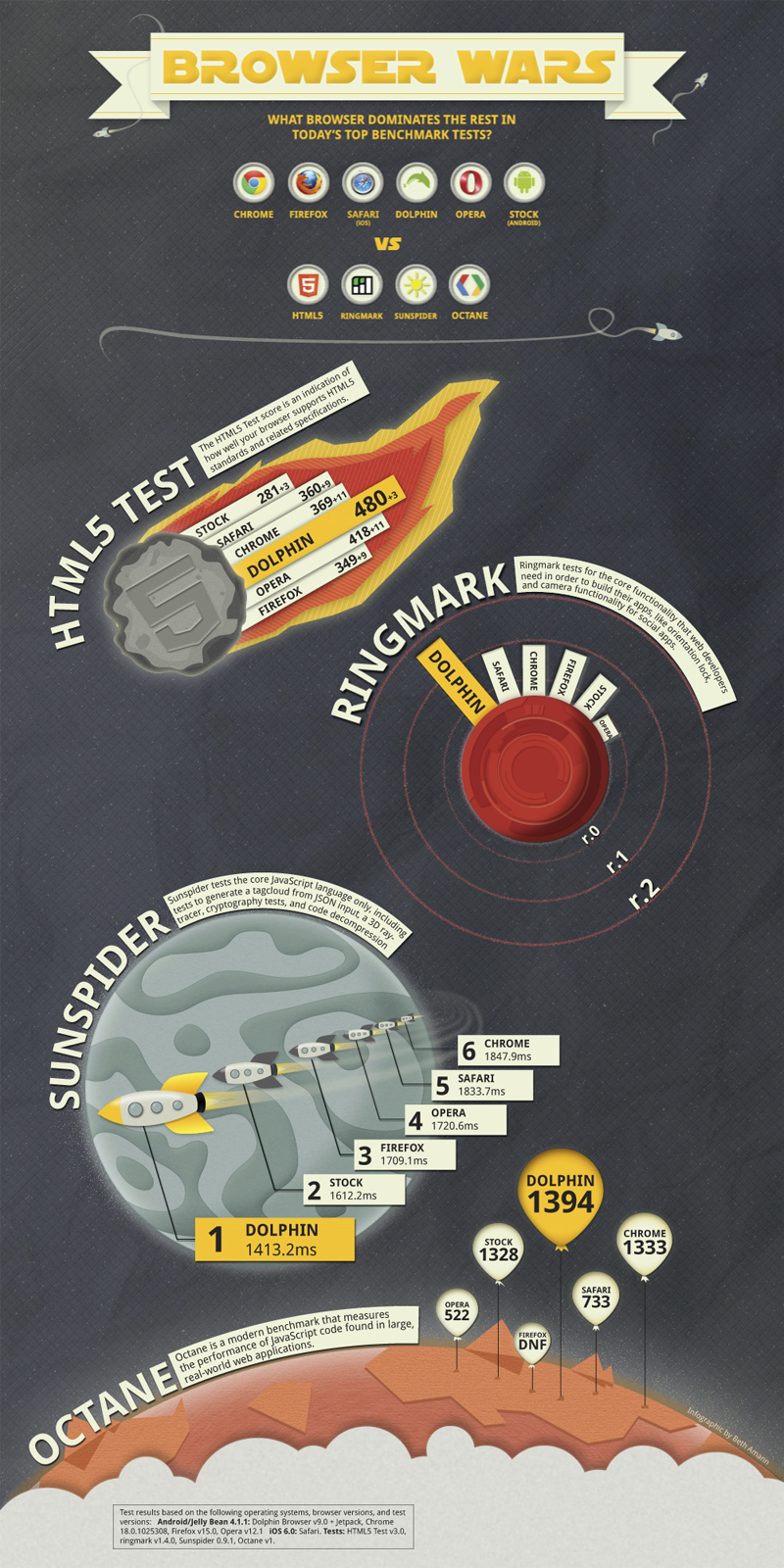 Super Fans! We are so proud to have just launched Dolphin Browser v9.0 + Jetpack but we still need your help.
We would not have made the progress that we did without you the past few month, so thank you so much! We are excited to say we truly have reached a new level – the highest scores in top HTML5 and JavaScript benchmarks.
But with so many types of Android phones and OSs we need you to help us make sure that everything is in tip top shape.
So we challenge you to test out Dolphin Beta on your phone. All you have to do is pick a test and write the numbers below. 
Here is how we are currently stacking up. Let us know if you are getting anything different.
Get Dolphin Browser Beta 1.1.0
As always, we love your feedback at support@dolphin-browser.com and on our Facebook and Twitter.
You rock!
Team Dolphin