Holidays With Dolphin Browser. Happy Thanksgiving 2014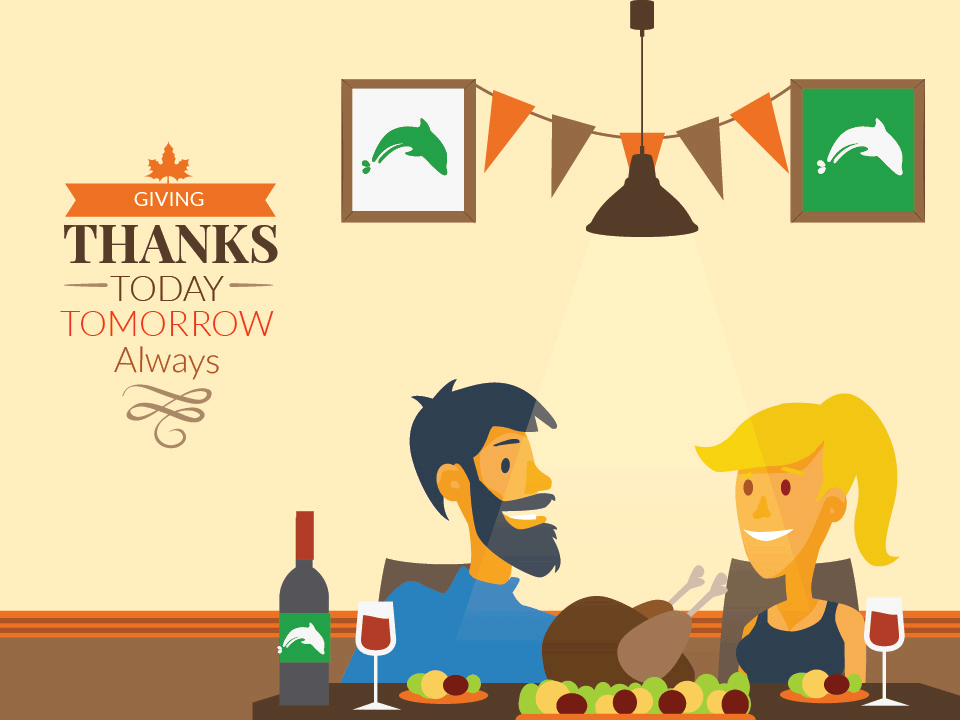 Who's ready for the holidays? This Thanksgiving is very special to us. We are thankful for our good friends, healthy families and you. The amazing Dolphin users who downloaded the Dolphin browser more than 150 million times. We are incredibly happy for our great community and we have more than 150 millions reasons to be thankful.
Dolphin Browser 150M Reasons To Be Thankful. You
The turkey in the oven as we speak. But what about Dolphin? We released a new Dolphin browser for iPhone and iPad a few days ago. An updated version for Android is coming soon with support for Android 5.0 Lollipop and more.
Connect With Friends And Family With Dolphin Browser. Shop Smarter
Enjoy your holidays and don't stress out this Thanksgiving weekend. Take more photos and share with friends. Surf the web for last minute turkey recipes. Chat with family. Your smartphone and tablet will not run out of battery this year. We have prepared for you 5 tips to improve battery life on Android. Share and save this holiday best moments on Evernote and Box using Dolphin.
For those of you traveling to meet family and friends, don't worry. We have you covered. Save time. Shop on the go. Dolphin browser comes with industry standard security so you don't have to worry about privacy and personal data. Pick the best gifts, fill up the cart and pay.
How are you using Dolphin to make the holidays better and more productive? Share your stories in the comments and download the latest version of Dolphin browser for Android, iPhone and iPad. It's your next mobile broswer. Free.
Happy Thanksgiving Dolphin fans.