Thank you for a Great Mobile World Congress Launch Party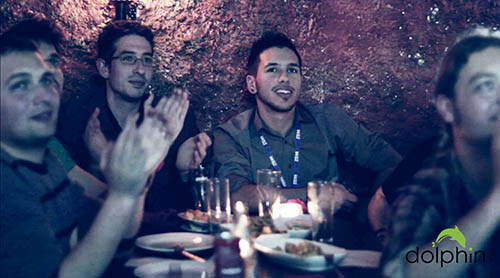 Hey Dolphin friends,
Thanks to everyone that came to our Dolphin Sonar Launch Party in Barcelona! It was a huge success and we are glad you were able to share the excitement, tapas and cava with us.
And for those of that were not able to join, we missed you but you don't have to miss everything. Check out our Sonar video and the photos from the event on Facebook. 🙂  
To everyone, thank you for all of your support, Dolphin Browser would not be the browser it is, without you. We are looking forward to brining you even more innovation and parties in the future. 
Gracias!
Team Dolphin P.S. Don't forget to download the Dolphin Sonar on Android and Dolphin Browser on your iPhone or iPad!