Tell Us Your Favorite Webzine
Since our launch Dolphin Webzine has grown to 13 columns with over 200 mainstream websites. From topics ranging from technology to entertainment, we have gotten quite a response.
Here's what you are staying:
@Pattadons from Twitter says "Really love the Webzine. It's AWESOME!"
@Isaiah Perez NexusOne from Facebook says "I love webzines, it's so awesome, it saves me time from having to load a web page and go throw all the ads and junk i dont want"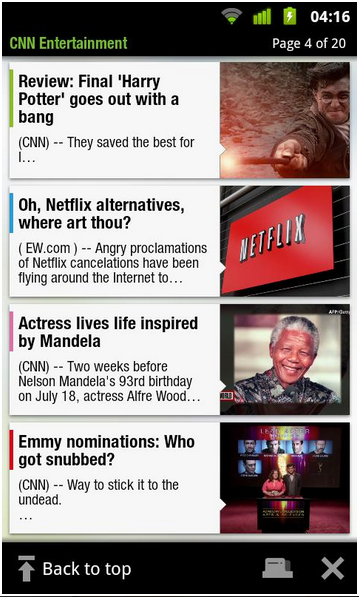 We are so excited that you guys like our new feature we wanted to hear more about what you think? What is your favorite webzine and why?
Here at Dolphin our favorite Webzine is TechCrunch because it offers us the latest technology news. We are looking forward to hearing more about your favorites! And as always, we are dedicated to bringing you what you want so if your favorite website is not in Webzine yet, please let us know!
Dolphin Team