Social Fitness: Connecting with Friends to Stay Active
Physical fitness is an important topic that can also be taboo. Ask anyone in your social circle about their personal diets or workout routines. Some will be happy to share their experience and offer tips for your own fitness journey, but most folks are hesitant to engage in candid discussion about physical fitness, weight loss, diet or overall health. With 34.9% of U.S. adults diagnosed as medically obese and even more overweight according to the Centers for Disease Control and Prevention, it's easy to see how a topic could be so urgently important yet only whispered about amongst friends. The kicker of course, is that heart disease, stroke and type-2 diabetes are obesity-related conditions that can be avoided with proper fitness and diet. New technologies are looking to help users commit to effective training regimen, diet plans and healthy lifestyles.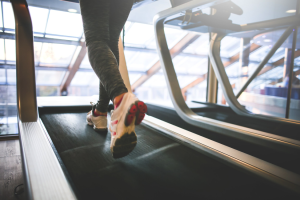 Social fitness apps are motivating users to get active with workout recommenders, progress-to-goal tracking, reminders and a network of supporters doing the same. By facilitating a community of fit-minded individuals and experts, these apps are driving a new wave of gym bunnies and cross trainers by helping users see their progression in real time all while receiving the best advice and tips.
Here are a few of the indispensable benefits of social fitness apps:
Positive Peer Pressure
Your circle of friends can also be your personal cheerleading team. With social fitness apps, users can easily share their reached goals with their social networks and also leverage them for tips and advice on how to modify their workouts and training. There's also nothing like a little friendly competition to spice things up and make training a bit more fun.
Set Your Goals and Track Your Progress
What are you looking to accomplish? Do you want to shed a couple pounds or just tone up? Would you like to accomplish multiple goals in one? Users can set metric goals for weight, body mass index or performance and track their progress for the duration of the training program. By harnessing the power of data, social fitness apps afford real-time insight and help users visualize attributes of their training sessions to key into peak performance and easily achieve set goals.
Training Recommendations
Most of us aren't physical training experts, and developing an effective program that will produce the desired results requires extensive study and expertise. Social fitness apps can be our personal trainers, providing full training programs for long-term goals as well as recommendations for one-off workouts to help keep us in shape.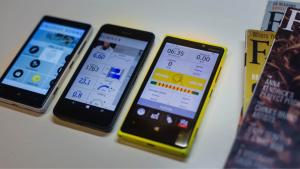 Diet Monitoring
The most important factor in staying fit is maintaining a diet that fuels workouts but also aids in achieving a healthy lifestyle. Social fitness apps can help users track calorie consumption and plan diets that align with their goals of weight loss, toning or strengthening.
Lifestyle Changing
Social fitness apps' greatest benefit is helping users achieve living a healthy lifestyle that they can sustain. By a little positive support from the social networks and useful information on-
demand, social fitness apps empower users to take control of their health and be better performers during workouts.
Social fitness apps like Endomondo offer immersive training experiences with audio coach feedback, workout goals, heart rate sensors and more. Users can reach out to Endomondo's global fitness community for motivation and group challenges, sharing their workouts with various social networks. Endomondo is connected with wide range of sensors like fitbit, Jabra, Garmin and more.
This was a guest post by Deron Hogans at Fueled.com.