5 Apps to Help You Plan the Best Snow Trip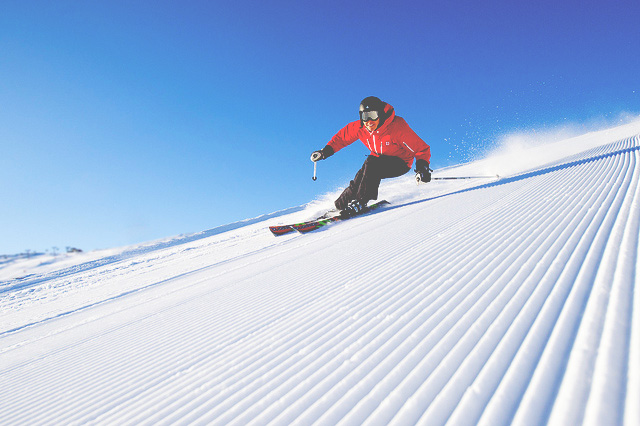 Looking for the powder-perfect time to visit your favorite ski destination? Or maybe want to discover new ones? There's an app for that! Actually there are many perfect snow day apps for iPhone, iPad and Android. We put together a list of 5 popular apps to help you decide, plan and get the most of your next ski trip.
Skiing, Snowmobiling and Snowboarding: iOS and Android Apps for Perfect Alpine Trips
Salomon PowderQuest comes from the well-known alpine ski company. It's a new app with real-time information and "the most accurate new snow forecasts for Europe and North America." Most importantly, Salomon PowderQuest is perfect if you want to discover a freeride route. The latest version added more than 700 new freeride routes. There is certainly one that fits you.
If skiing is your passion but you want to try something new, RiderX is for you. "Designed by riders, for riders," this snowmobile app provides offline map caching and GPS tracking – useful for when the signal is bad. Plan your ride on the web and have it synced on your iPhone. Track ride information and share the best snowmobile experience you ever had.
AAA – Snow Travel Magazine – iOS
Snow Travel Magazine is a magazine for, you guessed it, snow, winter travelling, skiing and other winter sports. Discover and explore places and ideas you didn't know existed – free of charge. Every issue comes with a different destination. Download, read and choose the perfect powder to ski.
Safe And Fun Winter Sports With Apps
Open Snow Ski Forecasts – Android
Plan the perfect ski day with perfect powder with Open Snow Ski Forecasts app. The app offers forecasts and reports from all mountains in United States, plus analysis and snow forecasts from locals. Check ski destinations via webcams and set alerts. Use the Powder Finder to find destinations with the most snow.
Ready to ski or snowboard? The REI Snow Report app is here with all the info for the best snow experience you ever had. Beautifully designed for Android smartphones, REI Snow Report provides five-day forecasts, as well as snow conditions, alerts and "reference trail maps for most North American ski resorts." You can also check webcams for live snow feed and available lifts in each destination. Add up to 15 winter sport resorts to favorites and personalize your ski and snowboard experience.
For last minute updates or plans use Dolphin Browser . Check for breaking news or upload content to Evernote to better organize your trip.
Photo Credit: Trysil