Skitch and Evernote Add-Ons for Dolphin Now Available on Android
At Dolphin, we like to think we already have a pretty impressive portfolio of Add-ons for our Android users. From Dolphin Translate, Box, eBay Search, Dolphin.fm, to Read Later…and that's just a fraction of them! We've worked hard to bring any and all features to our browser that we think you'll love. Without further ado, let's introduce another Add-on we think you'll enjoy.
Say hello to our Dolphin: Skitch Add-On, available now on Android!
If you're don't know about Skitch, let us summarize! Skitch is a free app that lets you annotate and draw on screenshots and images. You can also share them with your friends, family and anyone else you deem worthy with just one click. Skitch adds a personal touch to the impersonal and since we absolutely love it, we just had to incorporate it into our browser.
So, now you're asking: "How's it work?"
Ok, ok! It's just 5 easy steps:
Step 1: Download the Skitch Add-On here.
Step 2: Find the content you want to edit. Webpage, image, screenshot, map, etc. Anything will do!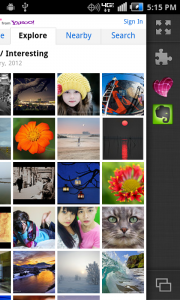 Step 3: On the right sidebar, tap the Skitch Add-On logo (it's a big pink heart).
Step 4: If you already have the Skitch app, the selected image will come up directly in the Skitch screen. If you don't already have the full app, take a couple seconds and sign-up.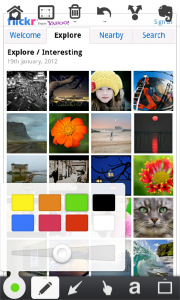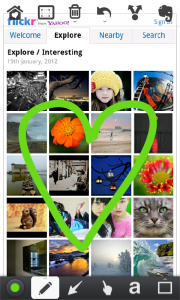 Step 5: Take the screenshot or image, where you can modify it to your heart's desire. Share and enjoy!
Couldn't be simpler, right?
And guess what? We've got another treat for you: Evernote
Today we're also introducing a new Evernote Add-On. How's this one work? This time just three steps.
Step 1: Download the Evernote Add-On here.
Step 2: Find text you want to clip the text from.
Step 3: Select the Evernote Add-On logo from the address bar or the right side bar, input the clipping information and voila, it's stored in the cloud in your Evernote account!
Stay tuned for more fantastic Add-ons throughout 2012! As you can probably tell by now, we're constantly looking for new ways to improve your browsing experience and bring you more features. A BIG part of our innovation is based upon your feedback. Send away, we'll welcome it with open arms. Don't hesitate to contact us at support@dolphin-browser.com.
Enjoy!
The Dolphin Team