Page Loading Issue Disturbing You Now? Try Dolphin HD 5.0.1 Beta
Here I want to thinks all for your feedbacks via email, via market comments, via …, etc. Among your feedbacks, the majority of you had reported about the page loading issue in this major update. We have tried all to solve the "big issue" and build a new apk file for you to test.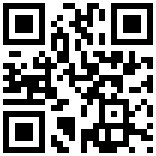 Maybe you will remember the user survey I had mentioned in the previous posts. Currently we only have 900+ users to take part in this campaign. As the graphic showed, the majority people think that Dolphin's performance is better.

So what's your opinion, did you find the new 5.0.1 beta is quicker than 5.0 on page loading? If not, could you please describe your situation clearly? Please answer the following questions for us one by one. It will be highly appreciated.
Is it slow when first launching the app? or using for a while, it becomes slow?
Some of your websites are loading slow? or all the sites you visit are slow?
The page you want to load is blank or just load in a half way? how about the status of the progress bar on the top?
Have you tried kill the browser by task manager? Then open browser, it will be slower or quicker?
Have you tried uninstall and reinstall dolphin? and the page loading issue is being fixed? (pls backup your data first)
When you update to latest 5.0 version, did you use Dolphin Browser HD v4.6.1? If not, could you please tell us your version number?
Any thing you find strange in this new version, please let us know. We will try our best to solve your problems. Thanks, all.