A Singles Guide to Tech & Online Dating Tips for Men and Women
Imagine this: you've locked eyes with a beautiful stranger. Your inner-voice tells you: This time it's gonna be different. This time you'll strut up to them and deliver the best opening one-liner about how fast your ship made the Kessel Run. Swooned, the beautiful stranger will take your hand and together you'll ride off into the galaxy.  
Snap out of it, Han Solo!
The reality is that meeting new people IRL is complicated and scary. But have no fear! Tech is here to save you from lonely nights of Netflix and takeout.
If you're single and want to use technology to get out of the house and meet new people, take the next few minutes to catch up on what's going on in the online dating world.
Tech Changed the Playing Field of Dating
Now that it's possible to find your soulmate through your smartphone, "online dating" is the new "coffee shop" for the 21st century.
The main challenge: after all the hours of constructing the best online-dating profile, swiping left and swiping right, and matching with potential leads, only 1 out of 3 people ever actually go on a date.
Don't waste your time with fruitless online-dating endeavors and get out on the town!
Online Dating Tips for Men and Women: What Apps to Use
"Spend more time with people, less time in front of a screen, and—since we're all in it together—be nice to people." – Aziz Ansari, Stand Up Comedian, Actor, Author of Modern Romance
This Valentine's day, don't mope on your phone all night. Get out there and meet people face to face!
Here's 3 apps to get you connected with people near you: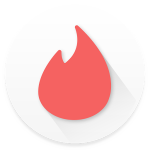 Tinder
The now famous Tinder app has over 8 billion matches! How it works: Finds your location using GPS and uses your Facebook profile to create your dating profile. It includes pages you've liked on Facebook, the ability to show mutual friends, and to chat.  Why Tinder? Immediately know if someone is interested in having a conversation with you. They'll see your mutual friends and you can use photos straight from Facebook.Con: You may hate that people can look you up using Google Image Search.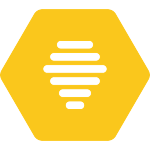 Bumble App
This app claims to "change the rules of the game" and in one big way- it does!How it works: GPS location sensor. Uses Facebook to select images.Why Bumble? With Bumble, men and women can match up but women must be the first to send a message, and they have 24 hours to do so. Unless you decide to extend their time. You have 1 possible extension a day.Con: If you're male and hate not being able to be the first to message your super witty opener, you're out of luck.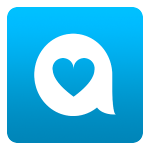 happn
Meld your "digital life" and "real life" into one with this cool app that lets you match with people you've crossed paths with in the physical world. Cute girl or guy at the local gym just matched with you? Instant connection!How it works: GPS location sensor, syncs with Instagram, uses Facebook to select images, syncs with Spotify. Shows you people you've crossed paths with in the real world.Why happn? With happn, you can match with someone you saw and didn't have the nerve to open a conversation with, until now. It just… happens.  Con: If you're a hermit that never leaves home, you may never actually match with someone.
Ultimately, it's best to choose an online-dating app that suits your personality. Check out Lifehacker on which dating site might be right for you!
A Quick Guide to the Perfect Profile
With online dating, it's all about first impressions. So how does one go about optimizing his or her online profile? Follow these simple online dating tips for men and women to set up your dating profile today!
First: Choose the Right Profile Picture
Business Insider has some GREAT tips on Why Tinder Works and What Your Photo Means.
Put your best foot forward with these quick tips:
Stand "energetically" in a photo: face the camera, don't slouch, point your feet towards the camera.

Be aware of who is in the picture with you. Are they having fun, what are they wearing, what does being around them say about you?

Put your arms behind your back to look confident.

Think about the coolest things you've done and search for those pictures that follow the above.
Want to take things up another level? Be inspired by these ridiculous/amazing Tinder profile photos from College Humor.
Next: Write Your Best Bio
Whatever app(s) you decide to use, remember: behind all the tech is a real person that you want to meet. Be authentic. Be transparent. And if you can, be funny!
How to write a great profile bio in 5 easy steps:
Write a list of your favorite memories. Set a 7 minute timer.

Write down unique hobbies or interests you have. Set a 5 minute timer.

Get clear on what you're looking for right now. Set a 3 minute timer.

Write 3 versions of your profile.

Pick what you like and don't like. Edit. Edit.
---
That's it! Remember to keep it real and remember your value, also- even as you follow online dating tips for men and women– you'll make mistakes,eventually, but February 15th is another day of opportunity!.
Good luck!