Notion Ink Adam is Swimming with Dolphn HD Now!
Today Dolphin Browser is extremely delighted to announce the collaboration with Notion Ink for Adam gets its latest updates with Dolphin Browser HD pre-installed.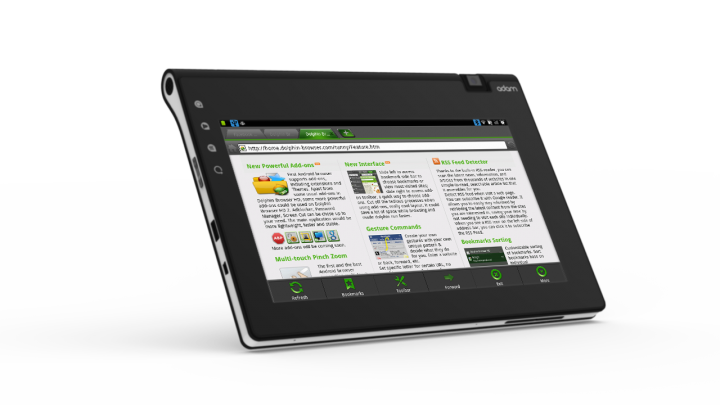 Maybe you have heard this news before, but now we are here to announce it officially and cheer up the update of Adam.
The Adam generated expectation in specialized media leading up to its appearance at the 2011 Consumer Electronic Show (CES) in Las Vegas where it received favorable initial reviews. For more information about Adam tablet, you can find it here: http://www.notionink.com/
We are extremely excited to meet all Adam tablet users. Hope we can present a wonderful browsing experience to you. Please stay tuned for Dolphin Browser HD on Adam. You can find more in their official blog: http://notionink.wordpress.com/
Following the pleasant cooperation with Notion ink, we will announce more info about Dolphin Browser HD v5.0 on this blog. So please stay focus on our blog and ready to get the hottest news on Dolphin Browser HD v5.0.