Not Enough Features in The Beta Version? Then Find More Features about Dolphin Mini v2.1 in Android Market
It's been a week since we release Dolphin Browser Mini v2.1 beta, how do you like it? Now, we finally release Dolphin Mini v2.1 to the Android Market. Thanks for all of your feedbacks, we continue fixing some bugs in Dolphin Browser Mini v2.1. However, as we said in the last blog post, Dolphin Browser Mini v2.1 beta has lots of new features, so does Dolphin Browser Mini v2.1. Not less but more. Except all  the features we have mention in Dolphin Browser Mini v2.1 beta: gestures, translation, paste, load image, enable javascript and brightness control, there are some other features that may need your discovery:
1) Restore tab when crash. Like in Dolphin Browser HD, Dolphin Browser Mini v2.1 now can restore your tabs when accidentally force close or crash.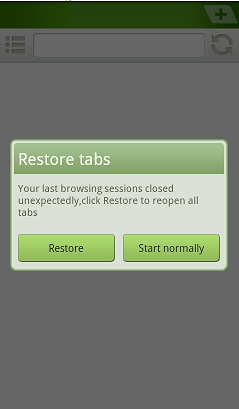 2) Add Manage space option of Dolphin Browse Mini in your phone settings (Setting-> Applications), which enables you to clear any browsing data as you wish with just one click.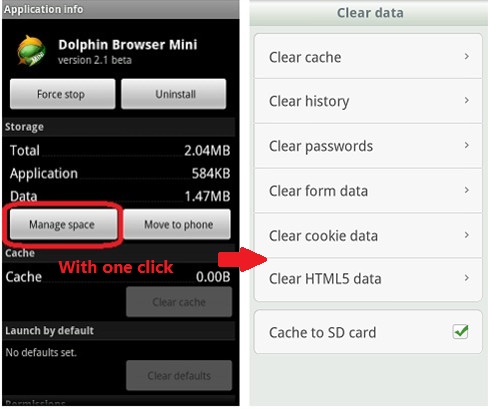 3) Holding on the back/forward button will show your tab history. Goes back/forward to any visited tab with convenience.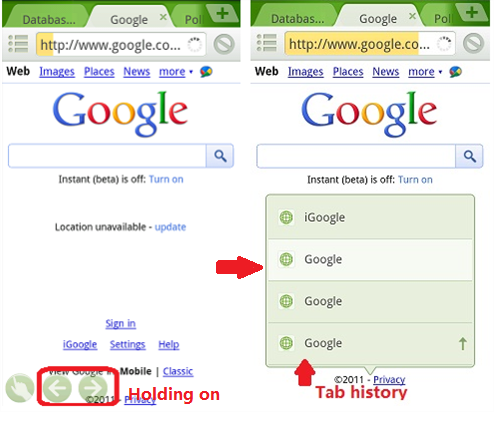 4) Some minor UI changes: the location of Screen Lock  changes from center to bottom corner in a smaller size, and pressing back button in Toolbox will no longer exit settings directly, but will be back to Menu options.
5) As for the Translation feature we have mentioned in Dolphin Browser Mini v2.1 beta, if you want to change your default translation language when you have set your default translation language and disable to show the tips again, what can you do? So Dolphin Browser v2.1 offers you a translation setting in Settings: Menu-> Toolbox-> Translation Language.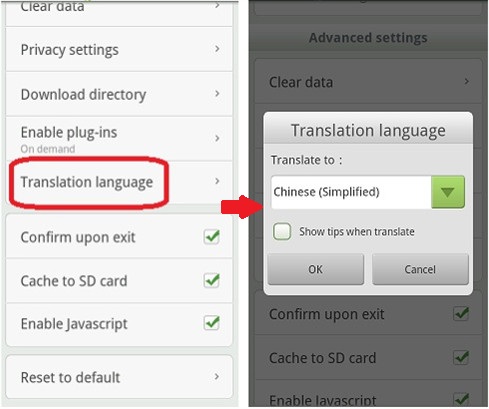 Well, these features are hidden a little bit deep, right? But you never really know unless you really try. So now download Dolphin Browser Mini v2.1 from Android Market and find them by yourself!