New Style Select Text Updated in Dolphin HD V4.4 Beta
Didn't heard Dolphin Browser HD news for a long time? Sorry for the late update. We had received many feedbacks that requires the new mini-style copy/select text feature. And we do promise our users that we will add it in Dolphin Browser HD. So it is time to show our promising results here, as we publish Dolphin Browser HD v4.4 beta for you to test.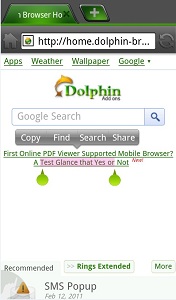 As for the Multi-touch pinch zoom, I also want to emphasize here. Since the update of Dolphin Browser HD V3.0, the multi-touch pinch zoom issue is reported by our users frequently. Last update for V4.3, multi-touch can not work on Nook Color users. We are trying to solve the issue and hope we can end this problem in this version. If your phone supports multi-touch pinch zoom, Dolphin HD will support it. Please, our users, test this beta version and send us your feedbacks. We will spare no effort to solve problems for you and make our app better. Thanks!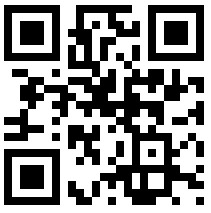 Finally, it is a pity that our previous Facebook Fan page is closed for some reason, so we open a new one. Hope all of you come and become fans of our New Facebook and keep updated with Dolphin Team.