New Dolphin Browser (Preview ver.) coming to Android Handsets! Simpler and Faster
Great News! Dolphin Browser release a new version – Dolphin Browser (preview), which is built on Android 1.6. It is totally a brand new version for Dolphin Browser, briefer and quicker, which is optimized for mobile phones. In addition, New Dolphin Browser (preview) has more features than original Dolphin Browser. We will improve it step by step. And here is the preview version maybe later there will be a big change, just try it out and we'd like to hear your valuable feedback.
Let's see what the new Dolphin Browser (preview) brings you:
New Fresh UI – a totally new brief layout brings you fresh feeling.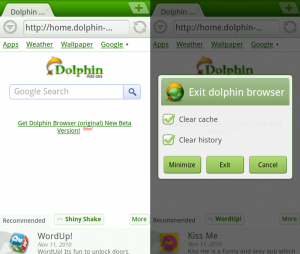 Page management menu beside address bar – handy to manage the page you visit.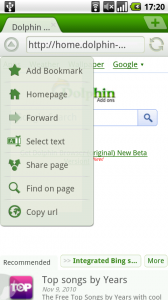 Scrollable menu desgin – a novel method to present menu, just scroll it.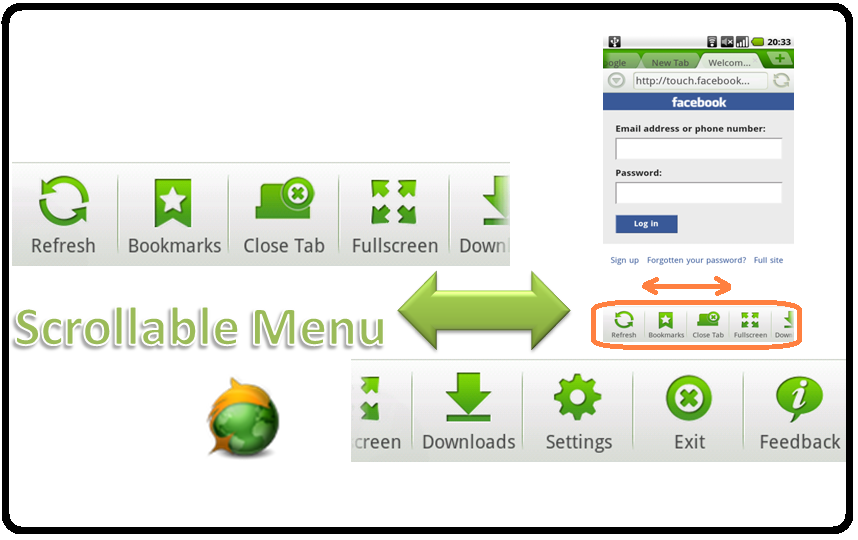 Brief settings – settings is more brief and simple to set up.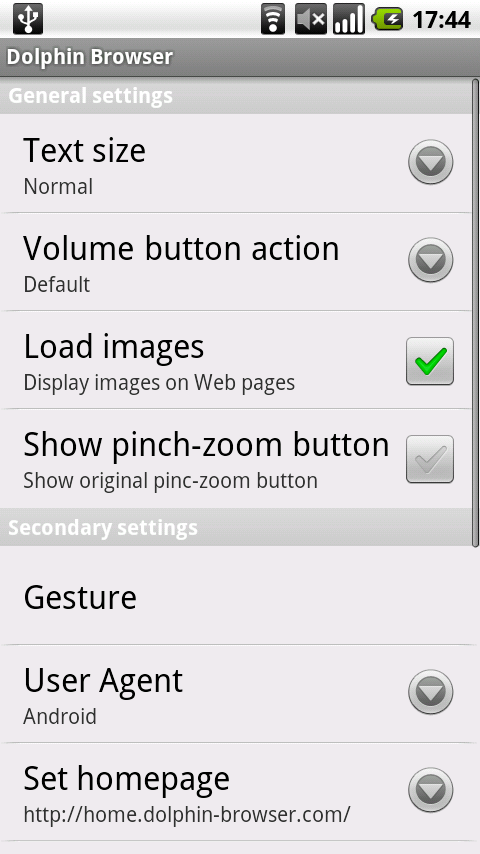 Unlimited tab to switch – you can open infinite tabs when browsing.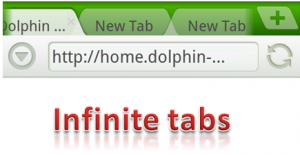 Don't hesitate, come and enjoy new Dolphin Now! Scan the QR code below or if browsing with your Android device, simply click the image.