Mobile: Handset Sales & Apps Continue To Grow Aggressively
According to Pew Internet's survey in 2011, adult cell phone owners who have downloaded an app to their phone nearly doubled in the past two years –- rising from 22% in September 2009 to 38% in August 2011.
This is hardly surprising considering 2011 was a staggering year for mobile with over 480 million smartphones sold worldwide in 2011 alone.
In the U.S 67% of cell phone users own a smartphone — a 21% growth within just one year.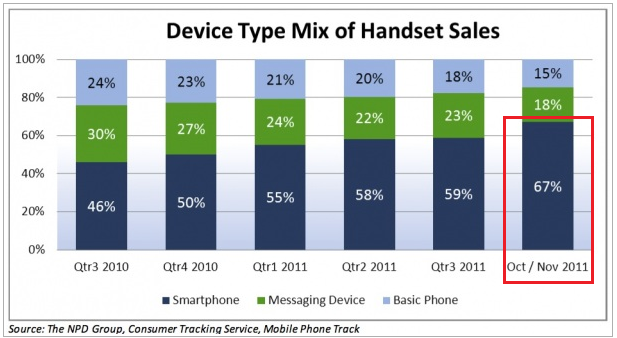 When it comes to downloading apps, the growth numbers are also in direct response to the rise in smartphone ownership.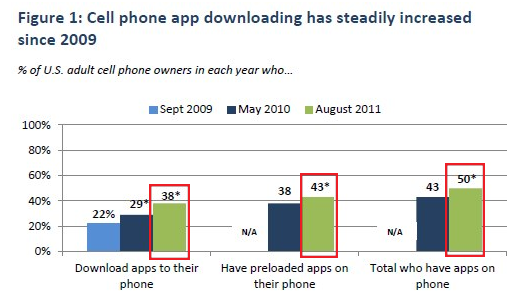 *indicates margin of error is plus or minus 2.6 percentage points.
When it comes to the type of apps being downloaded in the U.S, it is interesting to note that the Top 3 categories were related to content, communication and information/education related.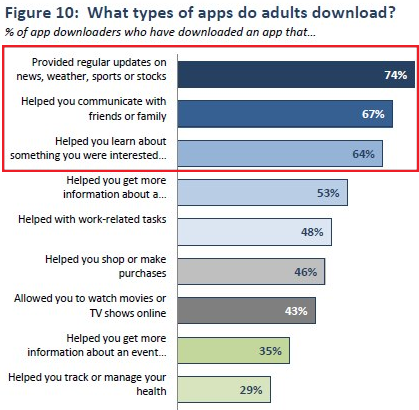 The facts are clear indication that the era of mobile computing is clearly here and its proliferation into the mainstream.
This is supported by that fact that the Top 3 predictions for the mobile industry this year are; Location Based Services, Mobile Advertising and Near Field Communication — all three with huge revenue generating potential
Sources: PewInternet & GigaOM