Mobile Habits of Successful Students
It's back to school once again, and while some will be content with a pad of paper, number 2 pencil, and their assigned textbooks, many students are tech-savvy, utilizing ultra-useful apps for taking notes, studying and getting schoolwork completed that much faster. We pulled together a few handy gems to help you pass with flying colors:
Studious students take great notes with Evernote!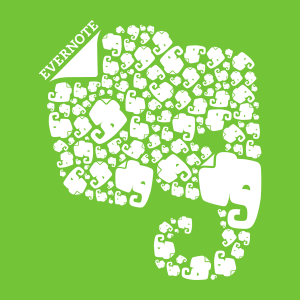 With Evernote's expert note taking, list making, and organizational tools to keep you from forgetting anything important happening at school, you'll never have to claim that your ferret shredded your homework ever again! Evernote is the ultimate app for creating hand-written notes and checklists together with manageable tags for arranging all of your content for instant access. In addition to being a comprehensive class-by-class agenda, the Evernote app is also a customizable learning resource for all your courses once you load it up with your study material. Dolphin even has a handy built-in Evernote WebClipper add-on that allows you to save any web article from your browser directly into your Evernote account.
We're just scratching the surface of the many ways creative students can apply the app's long list of features, so download Evernote today and forget all about being disorganized once and for all!
Evernote is available on Google Play and the App Store.

Smart students take the Office with them wherever they go
Chances are you're familiar with the Microsoft Office line of productivity software to prepare reports, essays, spreadsheets and presentations on your PC, but did you know that you can also view, edit and create documents directly from your mobile device? The classic document creating staples Word, Excel, OneNote, and PowerPoint have all been optimized for efficient mobile use, are completely free, and with Microsoft's OneDrive cloud storage, you'll never suffer  the shame of forgetting important homework at home again! Though it's a shame that Clippy retired a few versions ago…
Office Mobile apps are available on Google Play (Word, Excel, PPT, & OneDrive for Android) and the App Store (Word, Excel, PPT, & One Drive for iOS)
Scientific students make calculated decisions
Math enthu
siasts rejoice: instead of lugging around an expensive scientific calculator in your backpack, you can now easily download a superior calculator app for free. This beefy version of Calculator is easily used for graphing, conversion, fractions, algebra, and so much more. It keeps a history of your most recent equations, sports a handful of visual themes that are easy on the eyes, and is intended to be a replacement for the wimpy default version installed on your device. You don't need to be a math wizard to know that downloading Calculator (CyanogenMod) is a much better deal than spending fifty bucks on a chunky old-school model!
Calculator (CyanogenMod) is available on Google Play.
Savvy students conquer group projects with Dropbox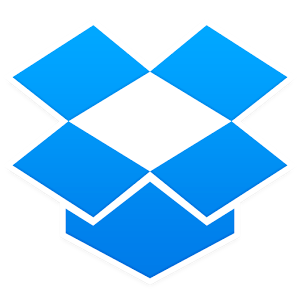 We all feel the collective cringe when the teacher mentions "group projects". Files get misplaced, wires get crossed, and stuff happens, but if your bunch establishes a connection on Dropbox, everyone in your group will always have access to everything you need to complete team-based tasks. The Dropbox app is invaluable for backing up vital images and videos, group-editing Microsoft Office documents, and sharing large files. Most importantly, because your partners will all have access to the same Dropbox account, the token team slacker can't use the old "But I never got the email!" excuse anymore!
Dropbox is available on Google Play and the App Store.
Web-surfing students save to their Pocket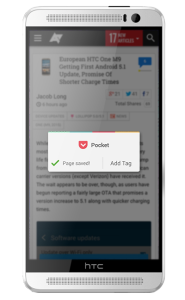 Pocket is a must-have app for anyone who needs to gather resources for research papers. Once you have a Pocket account, browse Dolphin for the website or article that you need, and simply tap the "Save to Pocket" button in the right sidebar. The beauty of Pocket is that you can access every article, video and reference that you've archived without an internet connection from an organized folder so you'll never misplace web-based sources ever again. Not only that, but you can safely set aside any fun online distractions you find along the way into Pocket until you get your work done!
Pocket is available on Google Play and the App Store, and the Pocket Add-on for Dolphin is available for Android here.
---
We've got apps for math, language and other academic courses, but it looks like the only class that Dolphin can't help you with is gym. Don't worry, everyone has to unplug for a little while – we wouldn't want to be held responsible for distracting you from a high-speed dodgeball!