[INFOGRAPHIC] Mobile Browser Wars: Who is the Big Winner?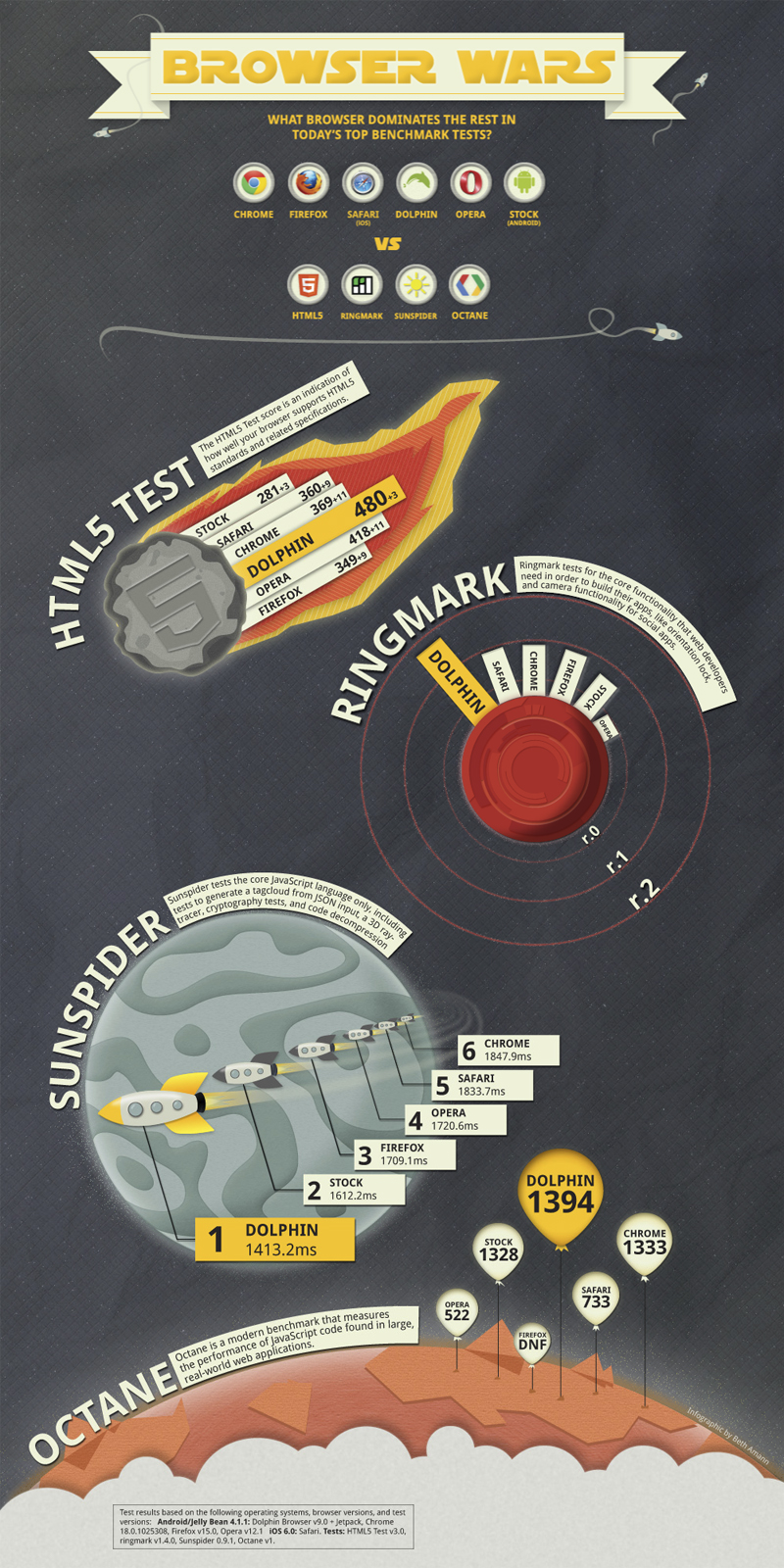 There is an intergalactic war raging on… all from within the confines of our pockets. Smartphones are rapidly becoming a human's most essential device, and the mobile browser is the most important app. This ongoing Browser War will shape the future of mobile internet.
Today, a dozen benchmark tests challenge top mobile browsers on speed, performance, and functionality, and set the standard so high that even the most experienced Browser Masters are brought to their knees. Among the elites of Chrome and Firefox, a young third-party padawan reigns supreme.
Dolphin Browser has harnessed the force and is taking every benchmark test by storm. Dolphin was the first to conquer the nefarious "Ring 1" of Facebook's Ringmark Test, tops the charts in the HTML5 and Octane Tests, and leaves the rest in it's startrails in the Sunspider race.
If ever a universe needed a hero, Dolphin Browser is the trusty Luke Skywalker, taking out Death Stars from your 3.5″ screen.

Join the battle and Download Dolphin Browser v9.0 and Dolphin Jetpack! Use the force to learn more about Dolphin Jetpack in our blog post.
My the force be with you
Team Dolphin