Dolphin Web Browser 11.4.2 For Android, Improves Download Manager, Video In 3rd Party Apps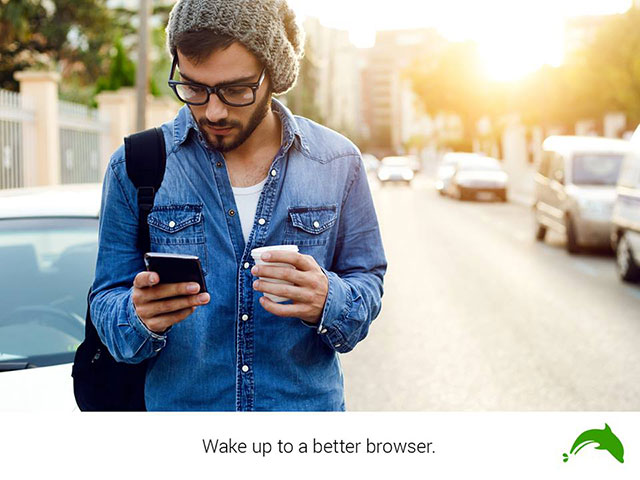 Dolphin Web Browser 11.4.2 For Android is out and about. Available to download for free. The new version brings lots of improvements to make browsing easier and faster.
The first thing you will notice is the new Dolphin Browser icon. Fresh, dynamic, beautiful, forward thinking. Exactly like the experience you have when surfing the web with Dolphin for Android.
Dolphin's 11.4.2 Smoother Animations Compliment Android 5.0
Dolphin 11.4.2 improves many of the everyday aspects of the experience. For example, the Menu animation is now smoother. Bringing a better Lollipop UI experience to your amazing Android 5.0 smartphone.
Videos can now open and play in third party apps. Taking advantage of the myriad video apps available in the Google Play Store.
Downloading files has been improved too. Every download comes with a countdown timer. Telling you exactly how much time is left before the download completes. A handy option for large document and media files when you are in hurry.
New Dolphin 11.4.2 For Android Saves You From Miss-Taps
Even plain Copy & Paste is now better. If you know the site URL you can surf the web faster with Paste & Go on the address bar. A tiny but important improvement that saves time and miss-taps when you are on the go.
To further improve usability and readability, version 11.4.2 lets you set text size. Go to Settings > Web Content to set the preferred webpage text size. No more tiny text. Use the high resolution Android screens to your advantage to make reading fun again.
Speaking of fun, when new Themes become available, a red dot will appear next to the Theme.
As with every new version of Dolphin Mobile Browser, there are tons of crash and bug fixes.
Get the latest and greatest features now. It's free.