[Mini] First Online PDF Viewer Supported Mobile Browser? A Test Glance that Yes or Not
According to precedent, Dolphin Browser Mini v1.2 is ready to release to Android Market. In this Update, we add a bevy of new features including online PDF (also PPT/DOC/TIF) viewer, new-style select text, open in overview, file uploading, change download directory, etc. We also deal with the bugs that password cannot display completely and clear cache and history on exit doesn't work. If you want detailed intro of this update, you can check this post.
PDF VIEWER
How to view PDF files directly? – just click the files, it automatically opened in new tab for you by default.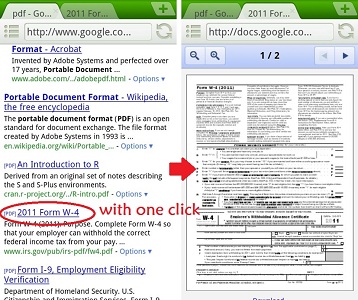 PDF DOWNLOAD
How to download PDF files?
1) long press the link of PDF files, choose the "save link" option in context menu.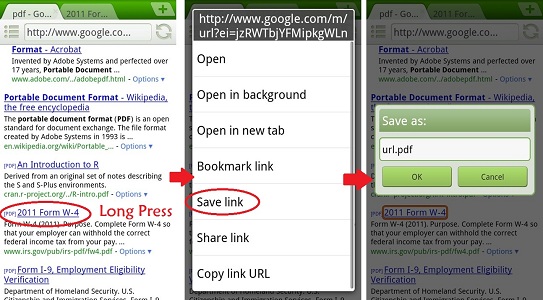 2) click "download" option at the bottom of the page after you click the link.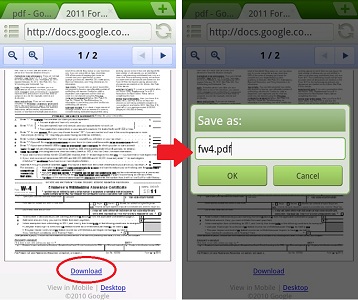 Experience it in Android Market! Download it here.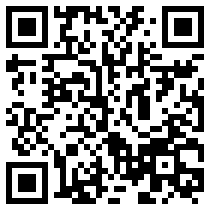 Finally, it is a pity that our previous Facebook Fan page is closed for some reason, so we open a new one. Hope all of you come and become fans of our New Facebook and keep updated with Dolphin Team.