Looking Good Dolphin! Test out our new look with V8.0 BETA!
Spring-cleaning is here and we have been doing a little of cleaning ourselves. Today we are proud to present our latest exclusive Android v8.0 BETA.
For a more polished and better browsing experience we have revamped the bottom menu bar, Add-on Bar and our Sonar and Gesture features. These changes not only spice up the Dolphin look but actually make getting to any settings even faster. Want to know more about the change? Let's check it out!
 Bottom Menu Bar
Now In v8.0 BETA, you can access the Menu bar without hassle right at the bottom of the main screen. Check out the new keys (from left to right):
Bookmark Sidebar
Forward or back
Gesture and Dolphin Sonar Access
Settings
Add-on Bar
Add-on Bar:
Never confuse icons again with our newly revamped sidebar. Now the Add-on bar is used exclusively for  Add-ons and show the full name. And as always, discover more Add-on by clicking the gear shaped button at the top or here http://dolphin-browser.com/add-ons/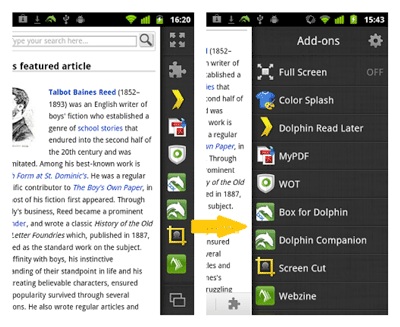 Sonar and Gesture Features
Now you can access Dolphin Sonar and Gesture in one click by tapping on the Dolphin icon on the left to access Gesture and Sonar instantly. Also don't forget you can move it over.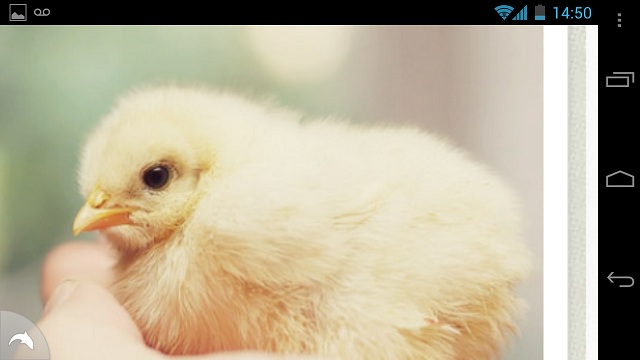 Another new change is the background has changed from dark grey to a fresh white. What do you think and does this make it easier for you? Let us know by filling out this short survey. And always you can send your feedback directly to the support team at support@dolphin-browser.com.
Download Dolphin v8.0 BETA, please scan or click the QR code below.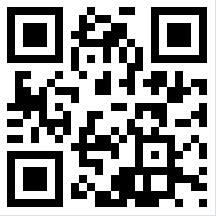 Team
Dolphin