Join the Dolphin Beta Testers Community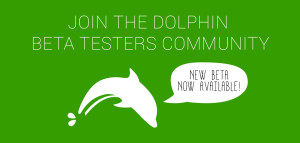 Our latest Dolphin Browser 10.0.4 Beta2 is now available!
What's New
★ Fixed Blank About Page issue
★ Fixed a lot of language related bugs
To become a tester, please follow the steps below:
1. Sign into Google+ and join the community (Skip the step if already joined): http://bit.ly/DolphinBetaTesters
2. Follow the instructions in the Beta Testers community on how to access the Dolphin Browser 10.0.4 Beta2 version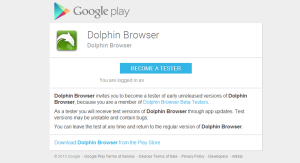 Please post your feedback to the Google+ discussion board, or send directly to support@dolphin-browser.com.
We appreciate your participation in our Beta program. All of your feedback is highly valued to us.
Cheers!
Team Dolphin