5 iPad Apps For 2015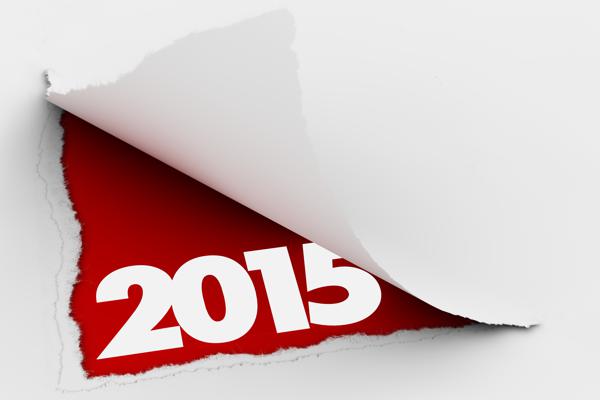 Get ready for 2015 with amazing apps for your iPad. Fear not, we did all the hard work for you. We dug into hundreds of thousands of apps to find the most interesting ones for 2015. Fun, productivity, music, news. iPad's app collection has it all. 2015 is going to be an exciting year.
Paper
Draw, design, create masterpieces. Paper by FiftyThree is one of the best creative tools for the iPad. A free app with available in-app purchases for improved functionality. You can also upgrade to Pencil by FiftyThree. A unique stylus for creatives. Paper is the simplest way to express your ideas. You don't need to know how to draw. Sketch out a new product design. Draft a kitchen remodel or outlining a great business plan.
Garageband
Create music like a pro. Apple's own music app is one of the best ones to have. Simple, intuitive, full of instruments and controls. Garageband will make anyone feel like composer in no time. Make great music in to time. GarageBand turns your iPad into a collection of Touch Instruments. A full-featured recording studio so you can make music anywhere you go.
Dolphin
Our own mobile browser for iPad. Dolphin is fast, secure, easy and smarter than ever. Sync all your data across different devices. Browse the web faster than ever. Create your own gestures and talk to Dolphin. Stay anonymous and keep your history and data secure with Dolphin private mode.
Flipboard
The world of high quality magazine in your hands. Read the news that matter from around the world. Get story recommendations based on your social media presence. Personalise your reading experience and create your own magazine with Flipboard.
It's a single place to keep up on the news, follow topics you care about and share stories, videos and photos that influence you.
1Password
Keep sensitive information secure. Passwords, bank account info, you name it. 1Password now supports TouchID for increased security and convenience. Especially for iPad Air 2, iPad Mini 3 users. Sync your secure data across many devices and login to websites in a snap.
Let us know about your favorite iPad apps in the comments down below.