Introducing Dolphin 7.0 for Android with Dolphin Connect – Now Available on GetJar
Who knew Dolphins could swim in the cloud? We're excited to announce the launch of Dolphin 7.0 for Android, available for download today exclusively on GetJar.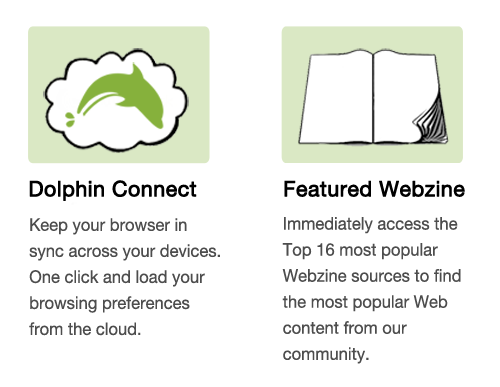 So what brings Dolphin to the cloud? Today's release marks the launch of Dolphin Connect, a new part of Dolphin Browser that enables you to sync your browsing preferences, bookmarks and gestures across all Android tablets and Smartphones (iOS on its way!) to access your most important content immediately, personalizing your browsing experience no matter where you are or what device you're on.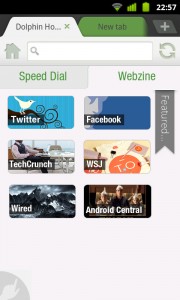 In this new release, you'll also find significant enhancements to Webzine, the most elegant way to explore, experience and interact with the web. We are now showcasing our community's 16 most popular Webzine channels directly on the home screen, making it easy to access on-demand content even quicker. Webzine has also received a comprehensive facelift for easier navigation, a smoother interface and the ability to swap between Webzine, mobile or desktop view with the touch of a button in the address bar.
We've partnered with GetJar for the exclusive launch of these great new features. GetJar is a global app marketplace available in nearly 200 countries boasting over 2 billion downloads to date, and we're excited to bring the newest version of Dolphin to such a diverse and global audience. Dolphin 7.0 for Android will be available in all other Android app marketplaces as of Sunday, October 23.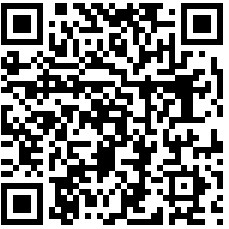 For the next 5 days, download the latest version of Dolphin Browser exclusively from the GetJar homepage or via the QR code below. And as always, we love to hear from you so please let us know what other features you'd like to see!