How to Make Dolphin your Back-to-School Browser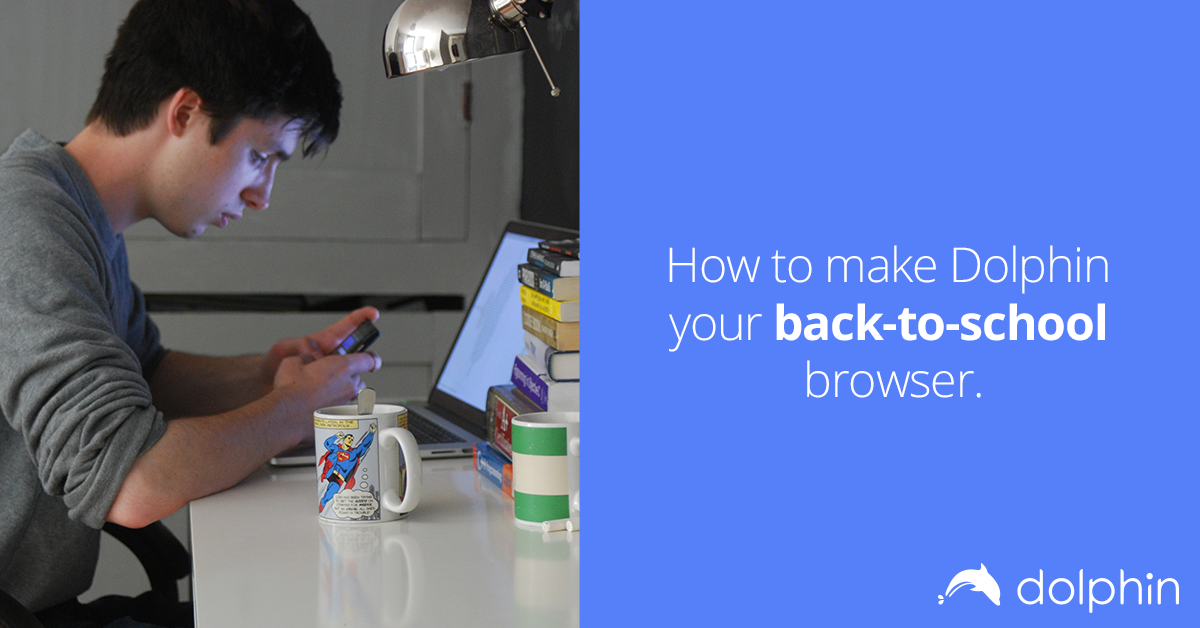 You're sitting at a desk too small to accommodate both your laptop and coffee cup, the guy next to you is explaining the summer shenanigans that landed him in that cast, and the teacher is looking for everyone to settle in. She's quick to hand out the first assignment. Vacation may be over but we've got you covered for acing that first project. Here are a few ways to make Dolphin your back-to-school browser.
1. Have Sonar guide the way
Let's say your first assignment is a paper on what makes dolphins one of the ocean's great animals (sure, maybe we're a little biased on that one). Beginning your research is just a voice search away. Open Dolphin Browser, shake your device, and then use Sonar to ask the internet your questions about what a group of Dolphin's is called and why these guys are so smart.
2. Stay focused on what matters with Dolphin Reader
You've asked Sonar, you've found an article, and you're ready to start diving into the topic. Use Dolphin Reader to cut out any ads and other visual distractions for a clutter-free view. You can also change the text size if you want to make it larger for squint-free reading and share the page with friends on social media if you find anything interesting.
3. Keep organized with Pocket and Evernote
Sonar came back at you with a ton of great articles and you want to keep them somewhere safe. Use the Pocket for Dolphin add-on to collect articles you find on the web. You can save any webpage to Pocket without leaving the page and can even add tags for easy access later. Another option is to use the Evernote for Dolphin add-on to quickly clip the content from any website and upload directly to your Evernote account. Stay productive by keeping the full web page content you want to refer to later in the cloud.
4. Fill in your speed dial with useful web apps
Your home screen is yours for the decorating. Customize your speed dial with web apps that can help you for your project and beyond. Whether you're looking for productivity apps, an easy way to get to Amazon for buying books, or a quick link to YouTube (for research purposes, of course), Dolphin web apps can help get you there faster.
We can't hand out A's but we can sure make it a little easier for you to get them. If you're looking for even more tips to make this school year a success, check out these a few other useful blog posts: