[HD] New Add-on Is Released! PDF Viewer – Viewing Online PDFs While Browsing
It has been a long time that we haven't updated any add-ons. But we are still working on it, we are still working on how to make Dolphin Browser HD more powerful. So now our new add-on—-PDF Viewer is here! And now, you could put your Adobe Reader aside, because Dolphin Browser HD will provides you a new way to view online files. This add on enables you quickly view documents online without leaving your browser, and helps you view online PDF, DOC, PPT and other files in Google Docs while browsing. Moreover, you don't need to download those files to view them, which saves your time and space. And we should notice you that this add-on would work better on Dolphin Browser HD V4.5 or higher. Want to know how to use it? Pls check here: How to view PDF directly?By clicking the link of an online file, the file will be opened in Google docs in a new tab automatically.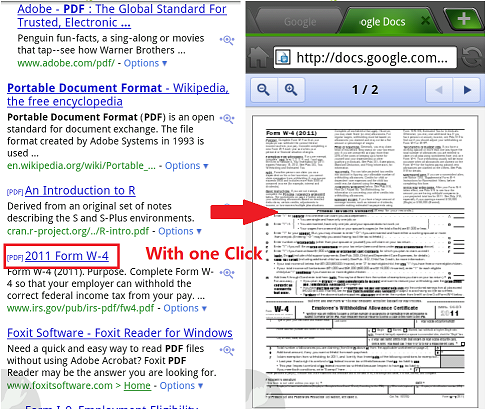 How to download PDF files?1. Long press the link of a file, choose " Save link" in the context menu.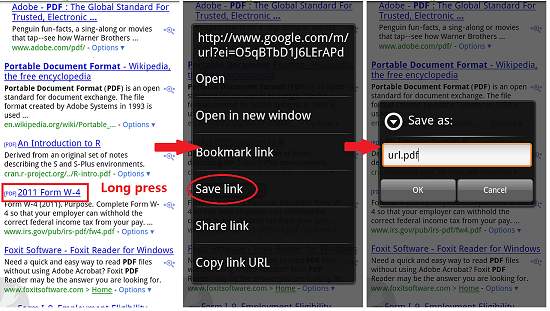 2. Click " Download" at the bottom of the page after clicking the file link.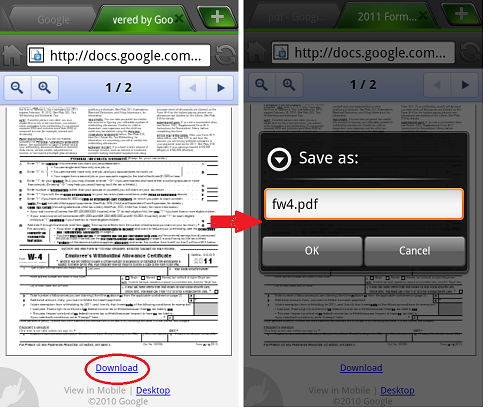 Experience it Android Market! Download it here. Any feedback is welcomed!