Going Mobile: Top Apps and Websites for Digital Nomads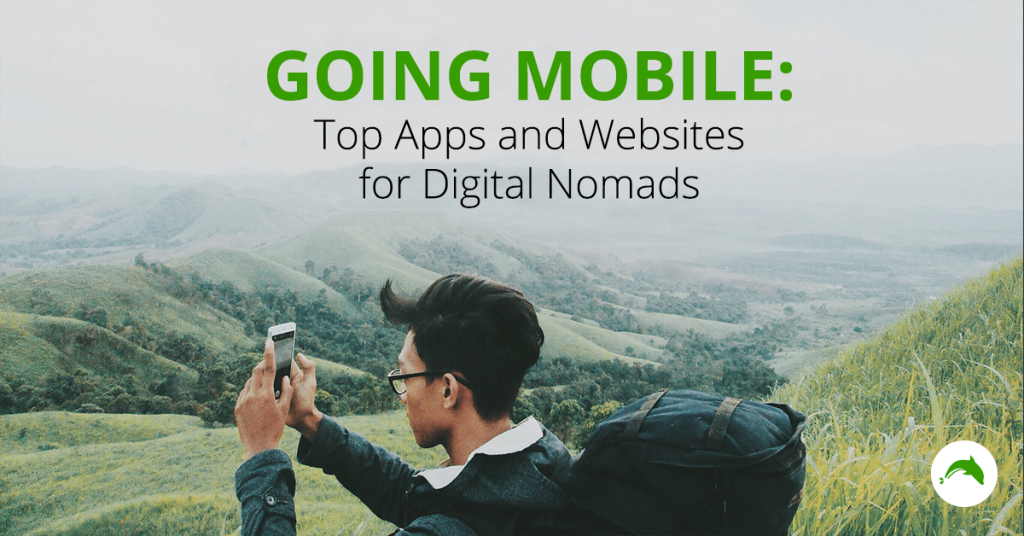 Digital nomads need good digital tools to get the job done. Here's our roundup of some great apps and websites to keep things running smoothly on the road.
Find a city
The nomad life is a delicate dance that balances a finite budget with prioritizing the necessities (WiFi, reasonable time zone, safety, etc.) and having fun. Finding a city that meets all of your needs can be a challenge. Fortunately Teleport gives you an overview of the cost of living in a city and the quality of life there. You can even tell Teleport your living preferences and it will give you a list of cities that meet your priorities. The site also provides moving check-lists and the ability to hire local scouts that will help with advice, research, and connections.
Find a place to work
Copass is a network of coworking spaces across the globe. Whether you're in São Paulo, Slovakia, or South Africa, your Copass membership gives you access to over 500 coworking spaces. Copass makes it easy for you by having three different types of membership plans and simple check-in at each space. One of their cooler features is an integration with Couchsurfing, Airbnb, and Home Exchange that shows you other Copassers who are able to host you. This can be a great way to track down solid WiFi and a community of other independent workers.
If you're looking for a free place to set up shop, try WorkFrom. This site allows you to find coffee shops that other people have vetted and gives you the ability to filter for the important things like reliable internet and late-night options.
Find a place to live
Go a step beyond co-working and try co-living. Nomad House has a (not-comprehensive but pretty good) directory of co-working/co-living spaces that are designed for digital nomads. They also organize retreats where a small group of nomads can get together, get inspired, and get work done.
Coliving.com is a similar site and it provides more specific search filtering (anyone looking to live and work on a boat?)
Find a friend
Find a Nomad lets nomads list where they are now and where they'll be in the future so they can connect with others in the area. The downside of this site is that it doesn't have a huge user base, BUT if you make nomad friends on the road and get them to sign up, you can at least keep tabs on your own network.
If you're looking for a bigger community to tap into, download the Meetup app to find groups in 180 countries.
Find fun
Spotted by Locals recruits the best guides in the city – the locals! It compiles alternative city guides that are more original than what you'd typically find. The app can be used 100% offline, which is great for those countries you won't be in long enough to buy a phone plan.
Get to work!
Now that you've arrived to your latest destination and sorted everything out, it's time to get to work (you've got to pay for your travel bug somehow). Here are a few apps to keep you on track:
Like one of the websites listed in this blog post that doesn't have an app? You can save it to your Android's home screen as a Dolphin web icon, which gives you easy access as if it was as an app!
Check out more posts from our digital nomad series to go mobile here: