Going Mobile: How to Convince Your Boss to Let You Work from Anywhere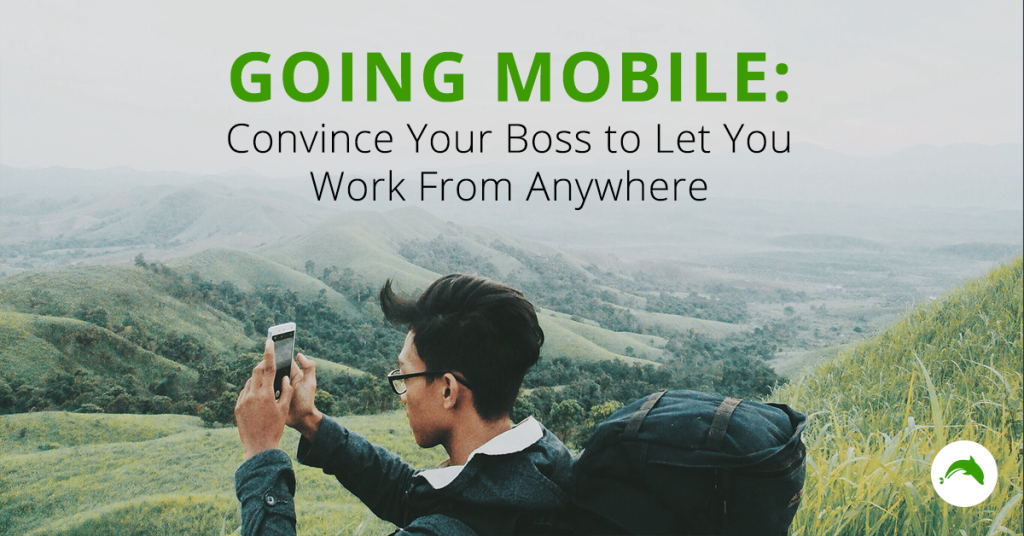 There's a big world out there, you want to see it, and a couple weeks of vacation per year just isn't cutting it. If you're looking to bring more travel into your life but don't want to quit your job, the digital nomad life might be for you.
A digital nomad is someone who works location independently and it's becoming an increasingly popular lifestyle. One hurdle some budding nomads face is getting their employers on board with the idea of them working remotely. Here are a few tips on how to convince your boss to let you work from anywhere.
1. Have a plan to stay connected
While it's easier than ever to keep in touch across the globe, some employers can be apprehensive about how you'll stay connected while out of office. There's a lot to take into consideration here – which tools you'll use, time zones, if you'll have a good internet connection – but there are plenty of digital tools to make staying connected easy. Get a Skype phone number and calling plan for an affordable way to call landlines/cell phones in your company's country; pick a free messaging app (WhatsApp, Facebook Messenger, Slack, Line, etc.) to send texts; use a tool like this to keep your time zones straight; and do a little research on countries that tend to have strong internet connections.
Bonus tip: Dolphin Browser features like Dolphin Connect and add-ons like Dolphin Translate can help keep you organized and in the loop while on the road.
2. Start small
You don't have to start your digital nomad life by moving to the other side of the world. Try beginning somewhere in a similar time zone as your company so that you can slowly prove yourself to your boss. The more s/he sees that you can get your work done from anywhere, the more s/he will have confidence in your ability to work from far away. Bali, anyone?
Another option for testing the waters is with a workation. Lots of coworking/coliving spaces are springing up from Morocco to Thailand that offer short-term accommodation and workspace. This can be a great way to spend a couple of weeks somewhere new. Just be sure you stay long enough to balance getting settled, sightseeing and working!
3. Show off people who are already succeeding
There are plenty of people who are already succeeding at the digital nomad life who you can use as an example. The idea of traveling and working can feel impossible to some people, so showing off those who are already doing it well is a great way to demonstrate that it's completely feasible. Better yet, if there's someone at your company who works remotely (even if it's from home in the same town as your company) use him/her as an example.
Ask your boss about his/her concerns and see if a compromise can be made. And if not, maybe it's time to find a remote job!
Are you using mobile tech to achieve a digital nomad lifestyle? Let us know how in the comments below!