Going Mobile: Anatomy of the Digital Nomad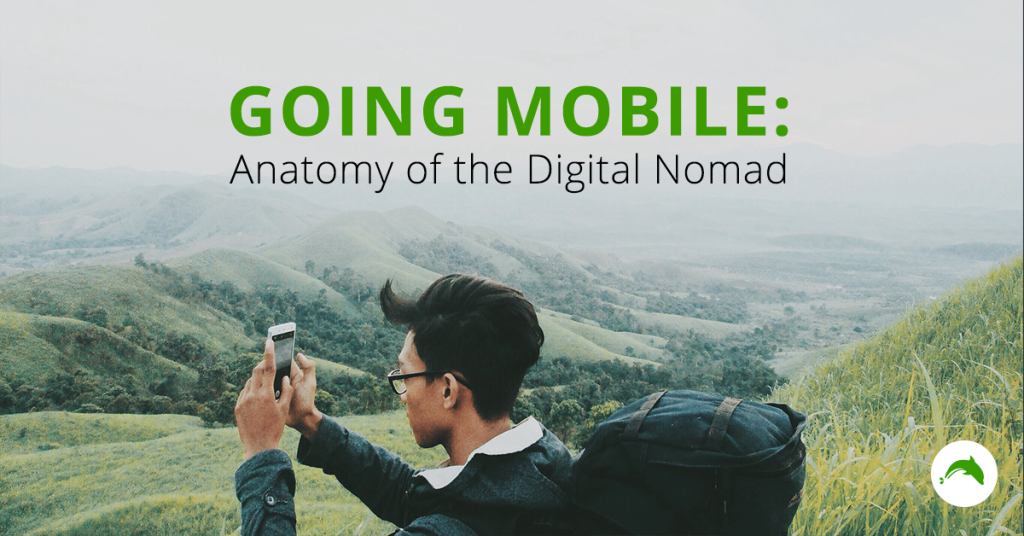 Work is becoming less dependent on where you do it and, as the notion of being tethered to a cubicle in a fluorescent lit office becomes antiquated, more people are choosing to work remotely. Some are taking it a step further and traveling the world while working from their laptops and mobile devices. These are the digital nomads.
They are programmers, bloggers, marketers, designers, authors, online educators, business coaches, entrepreneurs – and their numbers are growing. A whole industry has sprung up around the idea of taking your work with you around the globe. There are digital nomad conferences; cruises; and coliving/coworking spaces that range from luxurious accommodation in major destinations, like Roam, to cozy communities off the beaten path, like Sun and Co.
The idea sounds great, and the photos of people working from their laptops while sitting at the beach are tempting. But the reality of making the leap from a traditional work situation to a more independent setup can be daunting. What does it take to be a digital nomad? How do I convince my boss to let me work from anywhere in the world? What are the tools I'll need? Are people really working on the beach??? (Answer: Not really. It's way too sunny and sandy for that! But that doesn't mean you can't work a few steps away from the beach and take lots of brainstorming swims.)
Since mobile technology plays a huge part in the life of a digital nomad, Dolphin Browser is here to give you the lay of the land. We will be spending the next few months publishing a blog series that will help you decide if being a digital nomad is right for you and, if so, how to make it happen.
Before you make any big life decisions, let's take a look at the anatomy of a digital nomad.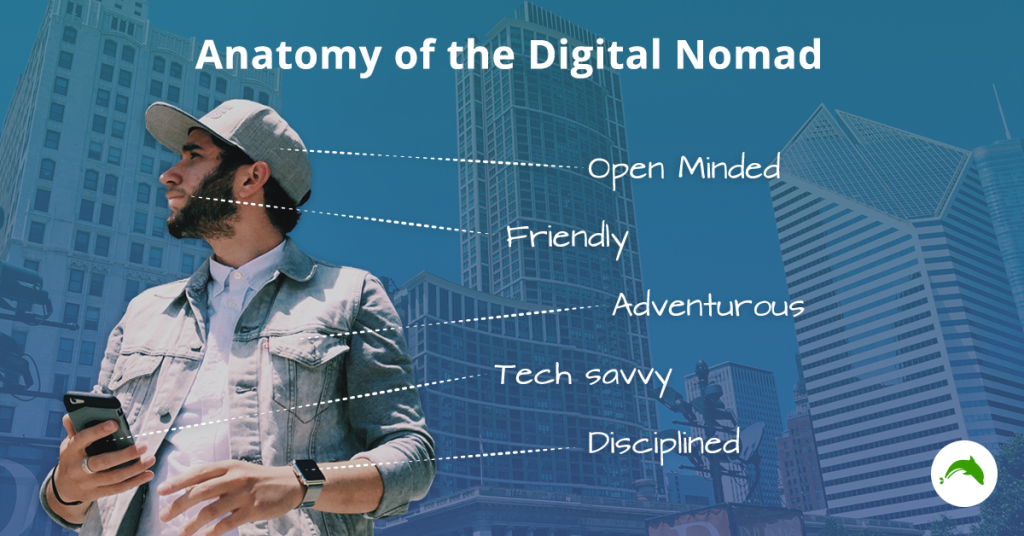 Open minded
Life on the road constantly puts you in new situations. Keeping an open mind about the people and cultures you come across is essential to happily living as a nomad.
Friendly
When you are living in a new city every few weeks or months, you have to find new ways to build your community. Being friendly helps to meet new people and expand your network across the globe.
Adventurous
Part of the allure of digital nomadism is the ability to move around, but this also brings new hurdles and makes routine a challenge. Every day as a nomad is a little bit of an adventure.
Disciplined
Being a digital nomad brings a new level of freedom. This is great but it also means you have more responsibility to ensure you are sitting down to get work done and not letting your new life become too much of a vacation.
Tech savvy
If you want to make it as a digital nomad, technology needs to be your friend. You'll rely on it for work, staying organized, making your living arrangements, and for keeping in touch with people back home.
Are you looking into becoming a digital nomad? Let us know what questions you have in the comments below. We'll try to answer them in our upcoming blog posts!