Dolphin Fan Shout-Out: Geff Chang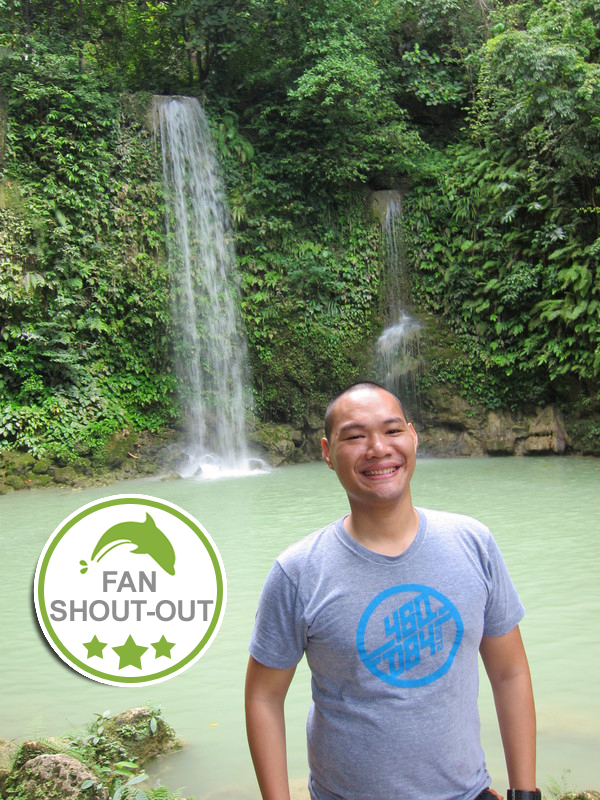 This week we caught up with Dolphin fan Geff Chang from Cebu, Philippines. Between his work as a software engineer, long-distance running, and tech blogging, he stays super busy. Here he tells what Dolphin Browser features he can't live without.
Hi, Geff! Any resolutions for the New Year?
Geff:

"Lose weight, and run my first full marathon
Reduce paper book purchases, and buy them via Kindle instead
Learn Android development"
How did you first hear about Dolphin Browser?
Geff: "Google Market (before it became Play). I wasn't satisfied with the stock browser on my smartphone; the zoom and font were too large. So, I searched for "browser" in Market, and found Dolphin. I set it up the way I wanted it to look like, and was satisfied with it.

"I tried to do the same with other mobile browsers, but it just didn't feel right."
What do you like most about Dolphin Browser?
Geff:

"I like the fact that it's FREE, and customizable. Plus, Dolphin has amazing customer support!"

"The folks on Twitter are always more than happy to answer my questions."
Team Dolphin: What's your favorite Dolphin Browser feature?
Geff: "Besides the 50% default zoom, the Add-ons are a great… Add-on! I can't seem to live without LastPass, Save to Pocket, and Desktop Toggles."

"I think it's amazing that Dolphin allows users to enhance their browser with more features."
OK we have to know, Android or iOS?
Geff: "I am definitely an Android fan. I love how you can root an Android phone, and customize it the way you want it with launchers, themes, apps… everything!

Plus, with so many choices for Android phones, there's something for everybody with different budgets. I'm also proud to say that my only smartphone is an Android (Samsung Galaxy S2), as is my tablet (Nexus 7)."
Thanks for your time, Geff! Check out Geff's blog here: www.geffchang.com
Team Dolphin
And don't forget to join the conversation on Facebook and Twitter.