Join Team Dolphin and Evernote Live Chat on Mar 20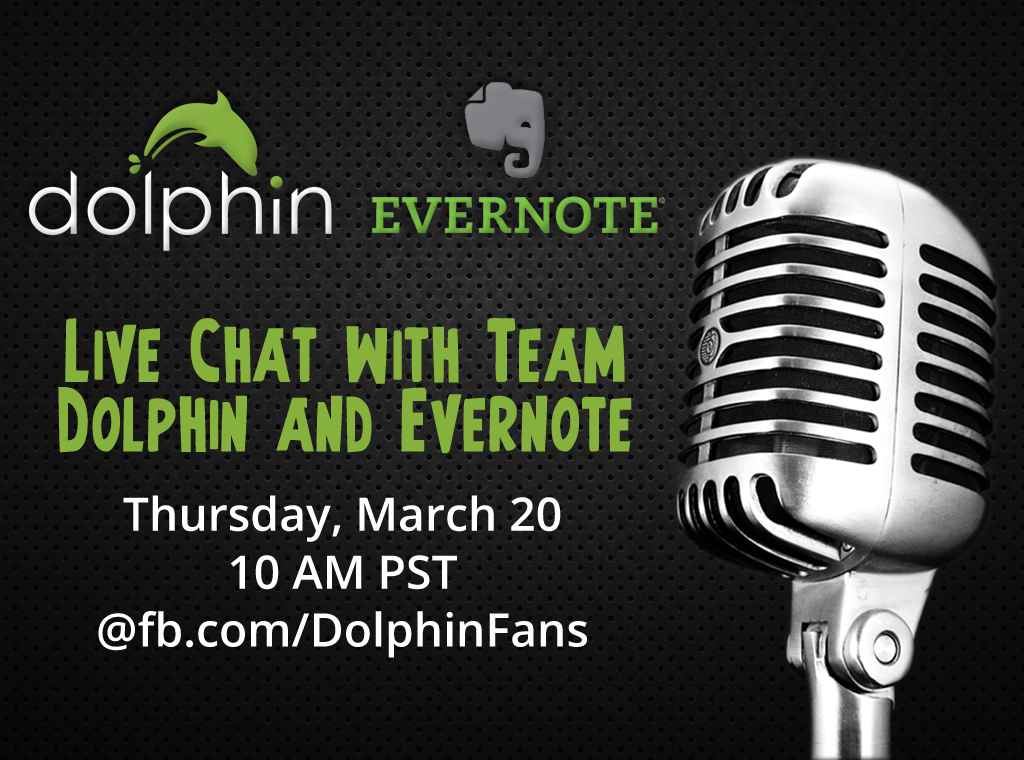 Want to chat with the team that brought you the infamous Evernote Webclipper for Dolphin?
Well, mark your calendars for Wednesday, March 20, at 10 am Pacific Time, because Team Dolphin and our BFFs at Evernote are teaming up to answer YOUR questions in an all-access, ask-us-anything live chat! The chat will be streamed on our Livestream channel. We're excited to meet you and answer your burning questions about Dolphin.

Our special guests include Mie Yaginuma, Evernote Marketing Manager, Julien Boedec, Evernote Developer Advocate, and Joshua Zerkel, Evernote Productivity Ambassador. The chat will be hosted by our very own Edith Yeung, our Head of Marketing.
Don't miss this chance to hear how this beautiful Dolphin/Evernote friendship came to be.
Join the Live Chat here: http://bit.ly/ZuwRuW.
Get your questions ready. We can't wait to connect with you!
– Team Dolphin