Dolphin TV For Froyo launches in Beta
Want to get entertainment when browsing? Those who like watch online videos now gets a new and quicker way to access flash videos. Dolphin TV for Froyo is finally here.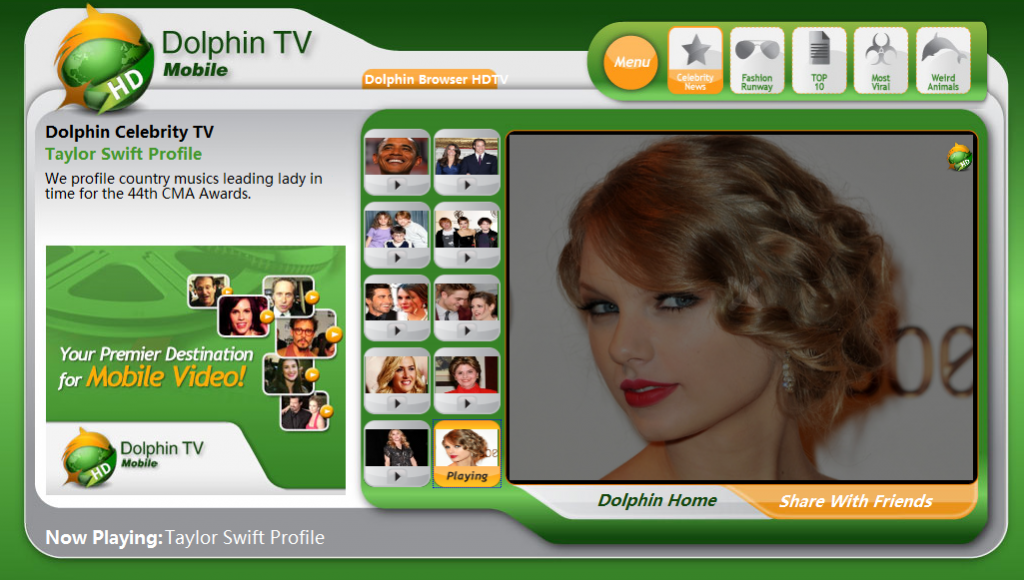 Dolphin TV is designed for Android 2.2, thus froyo users can take a crack at it. Sorry for other users since dolphin only support flash on froyo 2.2, but you can still taste it via PC. However, it is still the beta version, we need your feedback. Just leave your comments here. Of course, as we bring entertainment and something new to our users, at the same time we will continue to optimize the performance of our app.
Three ways to access Dolphin TV:
Via Dolphin Home. Dolphin Home will show Today's Videos for Froyo users, thus if your phone is running Android 2.2-, you won't see this section.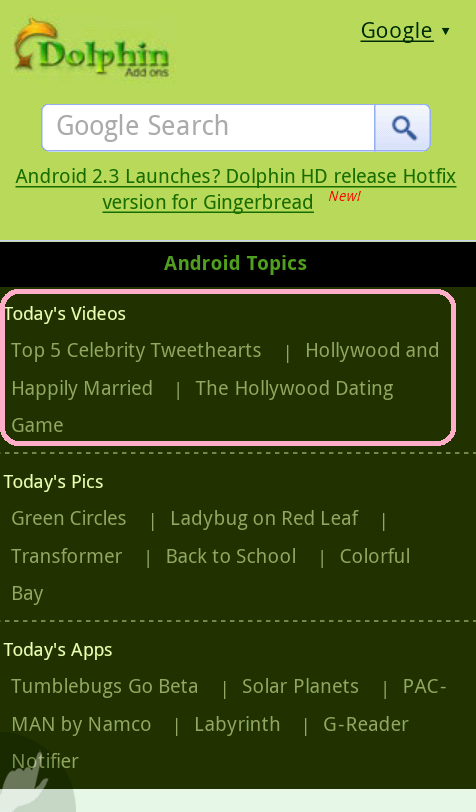 Via New Tab. When you open a new tab in Dolphin, froyo users will see Today's Videos while others whose phones are running Android 2.2-, you will get "Today's Apps" instead.
Via Dolphin TV RSS add-on. We also publish an RSS add-on of Dolphin TV. Operating method is similar to all the other Dolphin RSS add-ons. What I need to emphasize here is that Only Android 2.2 users can find Dolphin TV add-on in the Market.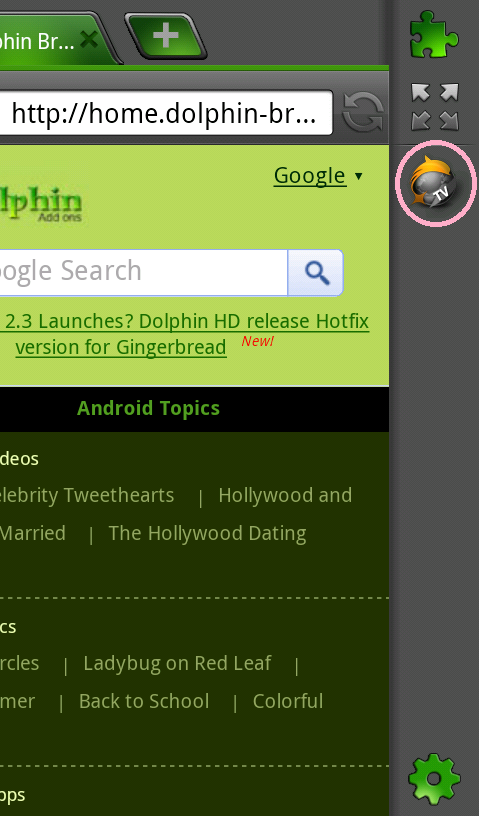 If you want to download Dolphin TV RSS add-on, scan the QR code below or if browsing with your device, simply click the image.