Dolphin Thanks YOU: a Nexus 10 Giveaway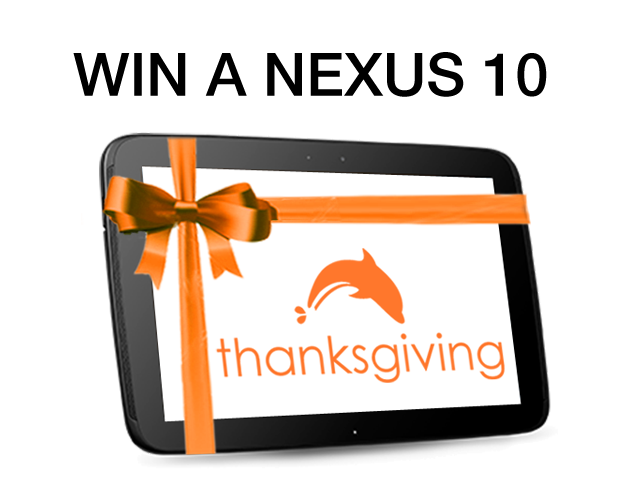 If you have been following Dolphin Browser on Facebook lately, you may have noticed a storm of comments last week when we asked fans which must-have tablet they wanted for the holiday season. The overwhelming response was the new Nexus 10. 
Well in response to all that excitement, we just couldn't resist: we're doing a giveaway! From now until November 30, we're offering Dolphin Browser Facebook fans the opportunity to win a brand spanking new Nexus 10! All you have to do it "Like" us on Facebook and make sure to enter the giveaway for your chance to win!