Dolphin, Tacos & Margaritas for Cinco De Mayo!
No, we're not suggesting that you put Dolphins in your Tacos or Margaritas for Cinco De Mayo — we are however suggesting that you eat tacos and drink margaritas with Dolphin!
We know that this festive day celebrating Mexico's victory over the French forces in May 5th, 1862 at the Battle of Puebla deserves all the celebration it can get.
Find the best parties in town, the best Mexican food and the best Margaritas all in the palm of your hand. Just put on your best outfits, dancing shoes and Dolphin Sonar will help you get to the coolest parties to celebrate Cinco De Mayo!
First, we want to search for the best parties to attend so we asked Dolphin Sonar for "Cinco de Mayo celebration San Francisco" and here's what we got — a whole list of parties and places to go to.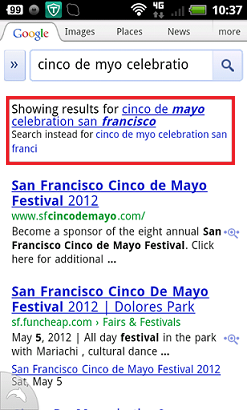 We also want to figure out which places serve the best Margaritas in town so we can cross reference the best parties with the best drinks. We asked for "Best Margaritas for San Francisco Cinco de Mayo"
Take a look at what we got. Pages of places with the best drinks to celebrate this festive day!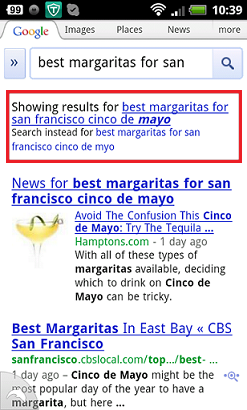 Also, what good would a party be without some good food for the fun times. All we had to do was ask Dolphin Sonar for "Best tacos for San Francisco Cinco de Mayo." Of course, feel free to substitute other kinds of Mexican food in replacement of tacos and just ask Dolphin. It's that easy!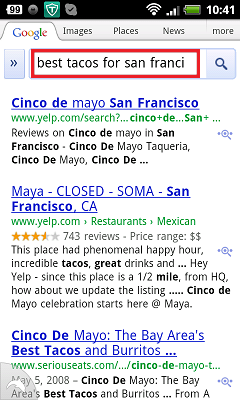 If you prefer a more low key type of celebration by cooking and having family and friends over, don't forget that Dolphin Sonar can help you out with recipes as well.
We hope you have a great Cinco de Mayo. Dolphin is here and is ready to help you celebrate this victorious day!