Dolphin Sonar Use Case: Going Aloha With Jeff
What do you first think of when planning a Hawaiian vacation? I'm sure somewhere in the top three include relaxing by the beach, swimming in the sea and doing some sightseeing —  And that's pretty much what Jeff plans to do for his upcoming trip to Oahu.
All he needs to do now are three main things: Flight research, look out for best car rental  prices  and find the closest accommodation to the beach! — And by using some Sonar Secret Menu commands, this task will be done in no time.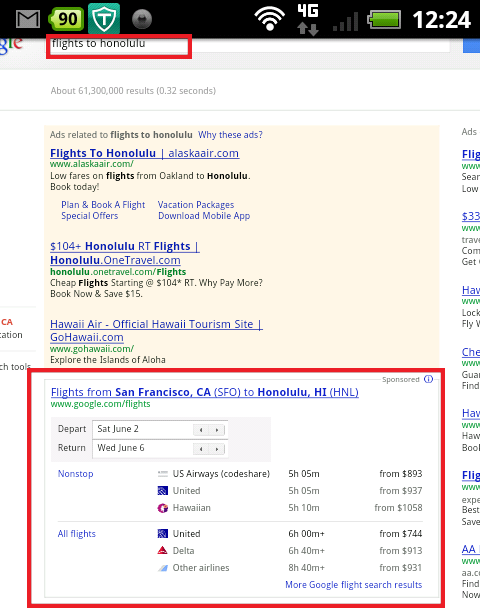 All Jeff had to say was "flights to Honolulu" and to the left are the search results for his request.
However, the content of the results were barely visible on a small phone screen. This is when Dolphin Sonar is at is most effective, especially when you're at lunch and your hands are currently full of ketchup and burger grease!
Here's a secret menu command — just say "zoom in" or "magnify" to your browser and it will do exactly that.
Now, this is definitely a more legible view!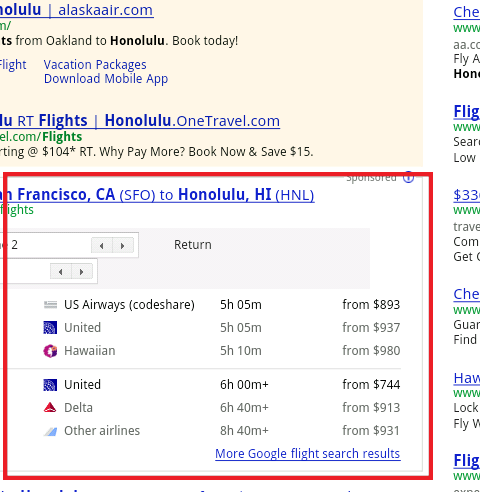 Jeff now needs a ride and a place to stay while he's in Hawaii so he's gonna lookout for some best deals in town by just saying "car rental Honolulu."
He proceeds to multi-task by having two tabs open via a secret menu command — just say "new tab" and that's exactly what you're gonna get.
Here's a look at what your Dolphin Browser looks like when that happens.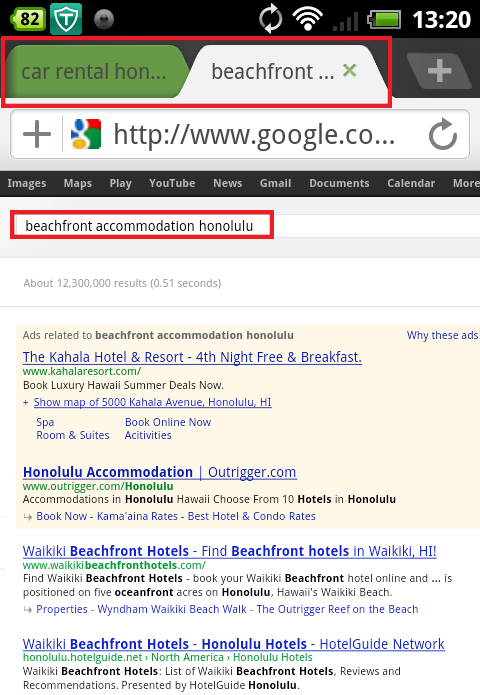 When he finally makes his choice, Jeff makes one last command to Dolphin Sonar by saying "exit."
Dolphin obeys by requesting if he would like to clear his cache and browsing history as well.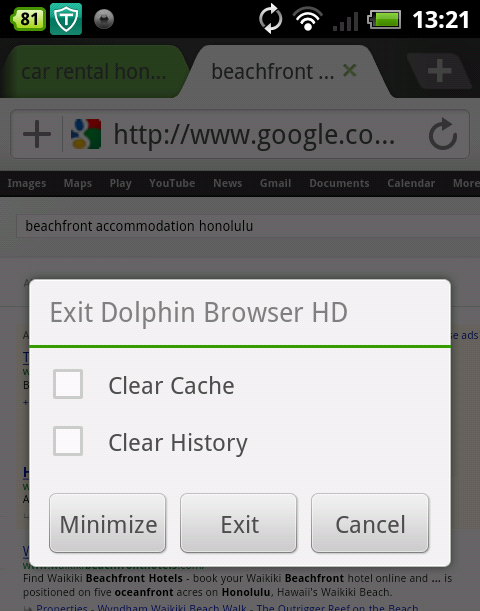 Looks like Jeff is definitely off to some Aloha with Sonar!