Dolphin Rings in the New Year With a New Look: iOS v3.0
Each New Year many of us scribble a list of resolutions for the upcoming year and promise to turn over a new leaf. Well, Dolphin has also decided to makes some changes in 2012, starting with updates to our iOS browser.
Today Dolphin is releasing the latest versions (v3.0) of our browser for the iPhone and iPad. These two versions are now available for download on the App Store.
What can you find in the iOS updates? Glad you asked
A More Stylish Dolphin
Like those of you who have resolved to improve your life in 2012, we've improved our user experience with cleaner and lighter Speed Dial & Webzine features as well as a new Dolphin landing page for the iPad. Dolphin Browser v3.0 also enjoys performance updates for both the iPad and iPhone.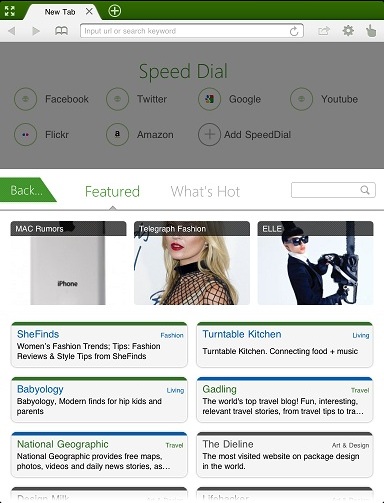 Webzine
We wanted to make it easier to get the recommendations you want on Webzine so we've revamped the "Featured" columns so you can customize your Webzine by category and liven up your daily tech columns with some Art & Design. We have also included a "What's Hot" column to search a variety of articles and columns in every category. Finally, each article's text and images article has been cleaned up to make it easier to read the content you love.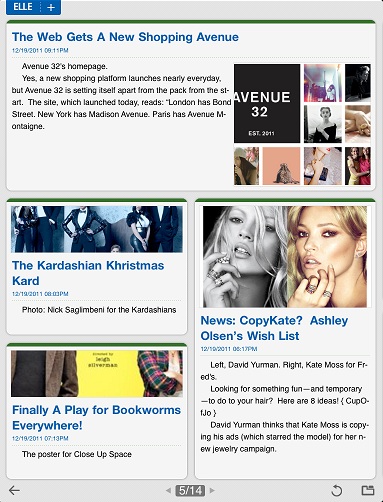 Additionally we have added four more Webzine publications to our growing collection: Mobile Indian, GottaBeMobile, 148 Apps, PPCGeeks, TUAW, and IntoMobile. Check out these great publications and add them to your Webzine.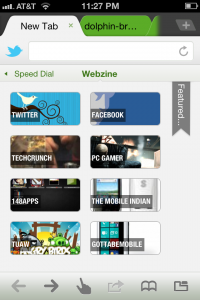 Be sure to update your Dolphin on iPhone or iPad to get better Dolphin experience today!
Thank you so much for your feedback and support in 2011! It's you that inspire us to make Dolphin better and we welcome your feedback at support@dolphin-browser.com or in the comments below.
Stay tuned for a whole new experience in 2012!
Happy New Year
The Dolphin Team