Dolphin Launches Hot Apps Magazine on Squidoo
What happens when a dolphin and a squid get together? We're not quite sure but we're taking thoughts. What we do know, however, is that it sounds like a good match! That's why today we're announcing that Dolphin Browser is joining forces with Squidoo to launch Hot Apps, a Dolphin-curated magazine on the popular community website that will be dedicated to bringing readers all the latest in mobile apps.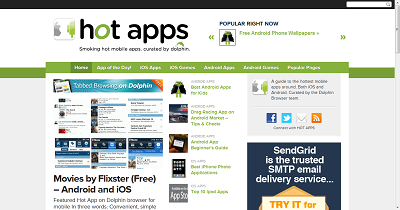 Squidoo, the community website that allows users to create pages (called lenses) for subjects of interests, provides a platform for anyone to build a personal interest graph online, page-by-page, interest by interest. Founded in 2005, the site has over 1.5 million hand-built lenses and sees nearly 42 million unique visitors each month.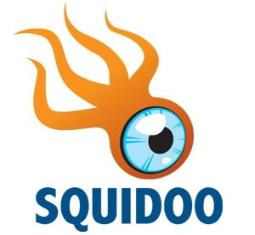 In September Squidoo rolled out its new project called Squidoo Magazines, lifestyle verticals within the site that features excellent lens content on a particular topic, along with news and stories and editorial, all integrated with Facebook and Twitter and optimized for real reader enjoyment. Sounded like a great idea to us and one we think we can use as a way to engage more with our users and Squidoo's readers. That led us to create Dolphin Hot Apps.
What is Dolphin Hot Apps & what you will get from it?
Dolphin Hot Apps is a Squidoo magazine, curated by Dolphin, that features original articles on mobile apps, all generated by users (called lens masters). On the site, you'll find everything from app reviews and news to the hottest mobile apps and recommendations. Download apps directly from Dolphin Hot Apps and connect with others as passionate about apps as you are.
Sound like something right up your alley? Check out Dolphin Hot Apps here or better yet, use your Dolphin Browser's Webzine and find it under Science & Tech.
We look forward to seeing your contributions!
Thanks
Dolphin Team