Dolphin Joins with KDDI for "au Smart Pass"
Dolphin Browser is pleased to announce our newest partnership with Japanese telecom powerhouse, KDDI. In this version, Dolphin has created a customized version for KDDI's "au Smart Pass" which can be found in "Cool Apps" section.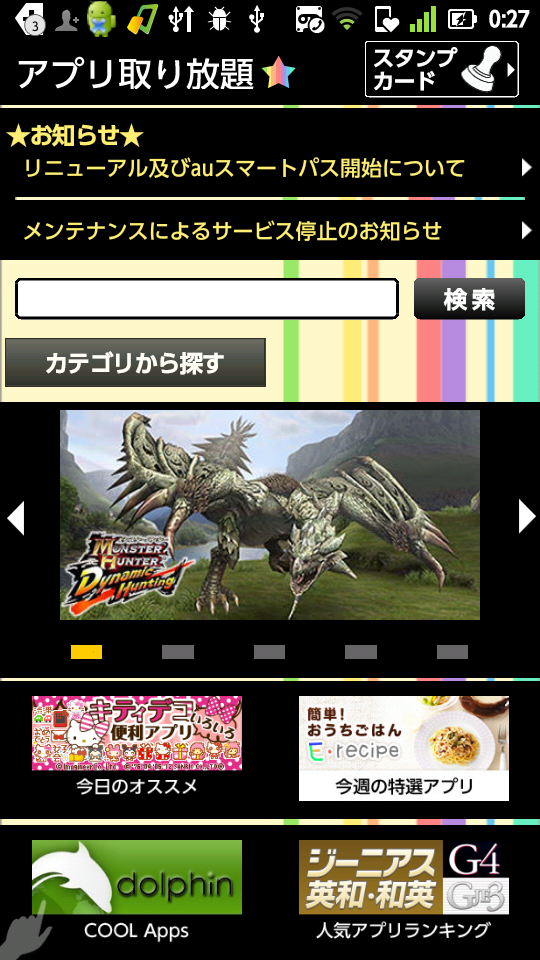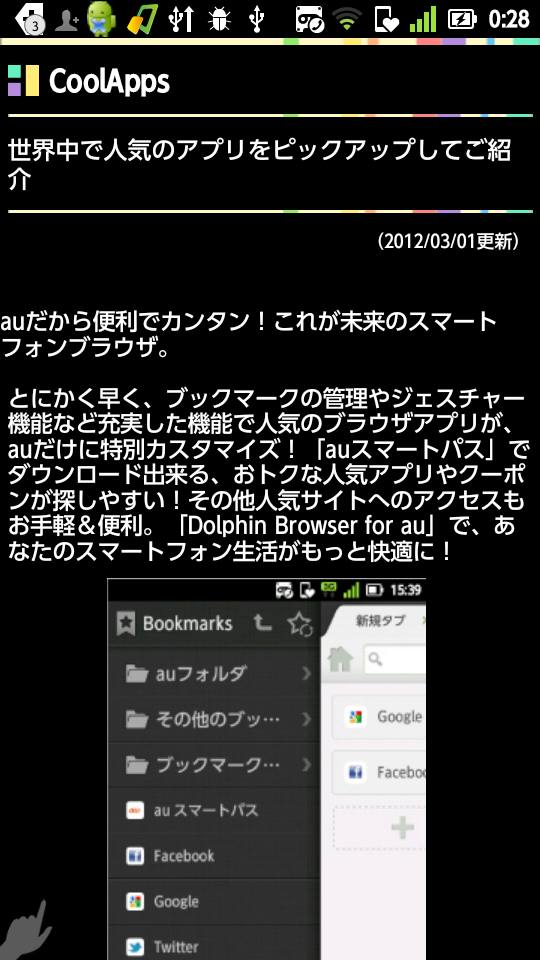 For this special version, it is only available to KDDI customers.
O-Da-No-Shi-Mi-Ni!
Team Dolphin Browser