Dolphin is Speaking Your Language. 17 to be Exact… with the iPhone v5.0!
Yes you heard right, Dolphin can now search in 17 languages,  remember passwords, save to iTunes and suggest search options you will like. What can't Dolphin do?! Alright alright, we still lack opposable thumbs…
We know you are not all walk and no talk so first download it on your iPhone or iPad. We promise that in the time it takes you to read this blog you will be ready to try it out yourself.
1. Dolphin Learns 17 Languages (*not for iPad v5.1)
We don't want to brag or anything but Dolphin is smart, extremely smart. So smart in the last couple of months we have learned 23, yes twenty-three, languages!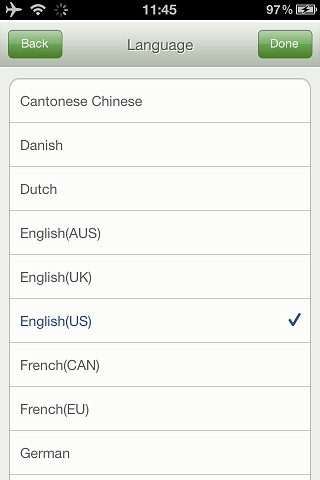 AM I ON THE LIST?
 Cantonese Chinese
 Danish
Dutch
English (AUS/UK/US)
French (EU/CAN)
German
Italian
Japanese
Korean
Mandarin Chinese
Norwegian
Polish
Portuguese (EU/BR)
Russian
Spanish (EU/US)
Swedish
Taiwanese Mandarin

** NOTE: This is for search only. Share and Navigation functions of Dolphin Sonar are  still only available for English.
2.  Dolphin Remembers Account Name and Password
Forget typing on that gosh darn small keyboard. Just another way Dolphin takes the hassle out of browsing.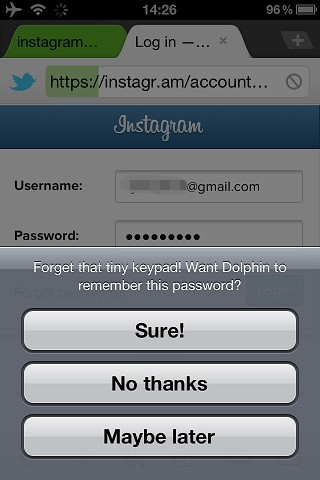 HOW:
1.Turn on Save Password option in Settings
2.Dolphin will ask you whether you want to remember password for your current page
3. Yes (duh!)
**NOTES: Want to stop saving passwords? Clear password data>directly in Clear Data> Clear Passwords. And don't you fret about browsing in private mode, we wouldn't even think of saving those passwords.

3. Dolphin Shares Your Music with iTunes
Now those music files go straight from your phone to iTunes to save memory and keep you rockin'.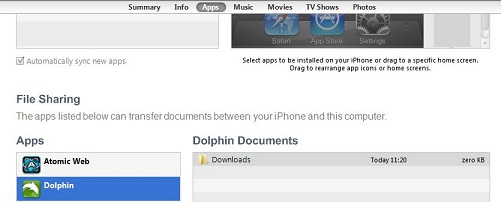 HOW:
Connect your iPhone or iPad with your desktop
Open iTunes and find your device
Right click on your device name, you will see the summary of your device info
Click "Apps", and find Dolphin in your File Sharing app list
Choose "Downloads" folder and click "Add"
Done!

4. Dolphin Can Read Your Mind – ok kinda. 
Search suggestions from:
Google
Your bookmarks
Your browsing history

Get it now and tell us what you think in the comments below. No really, we want to hear from you so tell us. You can also reach us at support@dolphin-browser.com on Facebook and Twitter.
See ya around!
Team Dolphin