Dolphin HD V6.2 Beta Released with Many New Features
Dolphin HD v6.2 beta released on our blog today. Since the last update of version 6.1, our developers have been working hard overtime to bring you this release. Many New features are now available, especially in Webzine.
New features in Dolphin v6.2 Beta:
Ability to exit Dolphin directly is available.
Some users complained that they had to go through a confirmation message every time they exit Dolphin. Now, in Dolphin v6.2, by clicking Menu-> Exit, you will be able to exit Dolphin directly.
Landscape mode is supported in Webzine. Rotate your phone from portrait to landscape, yourwebzine orientation will be changed as well.
Text size option is available in Webzine.
Some users wrote to us that the text size in Webzine is too hard to read. So we add text size option in Webzine settings now, which enables you to change the text size in Webzine
articles from tiny to huge as well as webpage text size.

Sharing Webzine article content directly to Facebook & Twitter account is supported.
By clicking Share button in Webzine, you can choose to share an article directly to both Facebook and Twitter simultaneously.
Publishing date of each article and update notification are added in Webzine.
To find more features of Dolphin v6.2 beta, please download it by scanning or clicking the QR code below: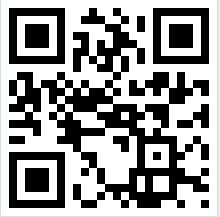 P.S: As always, welcome your feedback to support@dolphin-browser.com!