Dolphin HD v6.1 is Out of Beta,Brings New Webzine Features!
Dolphin HD v6.1 is out of beta, and now available in Android Market for free download!
Except fixing bugs appeared in beta version, we continue improving the brand-new Webzine feature in Dolphin HD v6.1. You will find more enhanced Facebook and Twitter features, which turn Webzine to be more socialized.
The specific changes are as follows: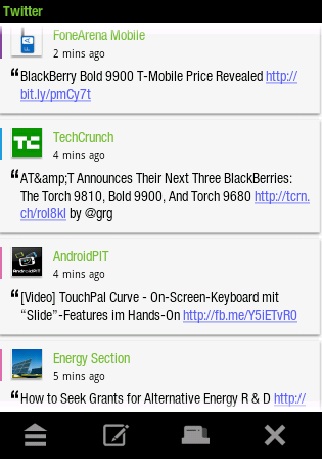 Enable posting Facebook messages and Tweets directly in Webzine.

Add Top Media and Top Twitter to Webzine column source. Keep updated with the latest tweets from your favorite media like TIME.com or filter all tweets from Lady Gaga.

Redesign the layout of Facebook and Twitter columns, providing a better mobile reading way.
Also, other changes in Webzine are included:
Add Webzine settings in Settings: Load image in Webzine & Clear Webzine cache.

Add ability to save image in Webzine.
Change scroll way to list view, making it faster and easier to scroll down a column list.

Change Webzine refresh button to a more visible position (at the bottom left of the screen).
As mentioned before, we are committed to bring you ultimate browsing experience and simplify the way your reading on mobile.  Hope you can continue providing us more feedback on Webzine at support@dolphin-browser.com.
Download and enjoy the fun reading with Dolphin Webzine, right now!