Dolphin Goes 3D! Softbank Swimming with Dolphin
Today Dolphin Browser joins forces with Japanese carrier Softbank for the its first ever 3D social phone. This fancy phone, the 009SH, not only displays in 3D but can can also take 3D photos and is hard wired with Dolphin Browser's social Add-ons such as Facebook, Twitter, Mixi, and Evernote.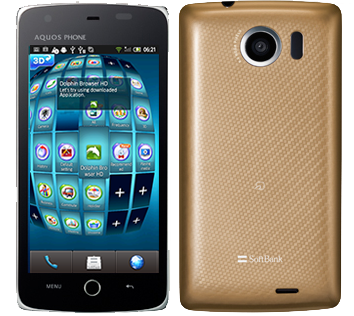 "Dolphin Browser is going to transform the way people browse on the SoftBank 009SH phone." says SoftBank Mobile Head of Product & Marketing Division Yukimasa Harada.
And transform we will. Dolphin Browser + 3 dimensions + Softbank, the largest carrier in Japan = International-futuristic-browser-surfing-with-smart-mammals!
To learn more, in Japanese, check out the mobile site here.