Dolphin for Android v8.7: New Name, New Dolphin.
We have all heard the saying "less is more." Well today Dolphin exemplifies this with our simplified name and a sleeker design. Today we unveil ourselves as Dolphin Browser, the app formerly known as Dolphin Browser HD.
What does this slight name change mean to you (and us?) Less of a mouthful, with the same high definition and quality.
Download Dolphin v8.7 on your Android now!
Let's see take a little look at the other design simplifications we made in v8.7 to make it speedier:
Address bar: Cleaner design and with easier search field
Slights changes mean more for you. 
More search suggestions
Cleaner interface suited better for Android tablets
Larger space for big thumbs and small keypads
*** Galaxy S3 ICS Users: We also made some notable improvement on your landscape mode search.

Shortcuts: Straight from the home screen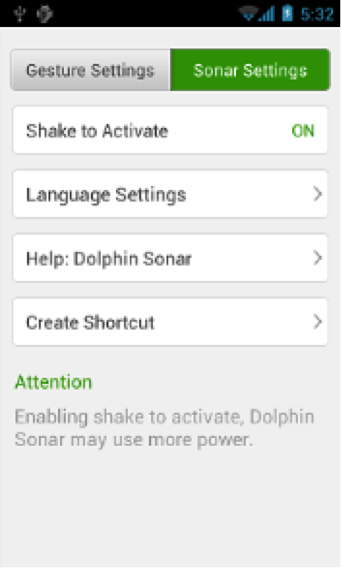 Now customize your home screen to your preference by creating a shortcut for Sonar directly in the settings page.
How:

Open Dolphin Browser
Click the Dolphin-shaped button
Click the gear-shaped button at the top right
Choose "Create Shortcut"
A shortcut of Dolphin will appear on the home screen
Bookmarks: Clean up easier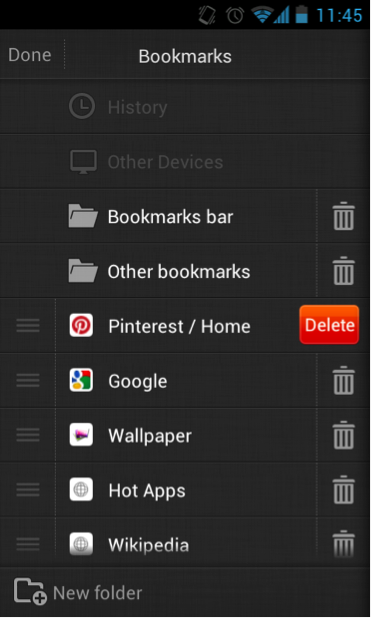 We know that having everything organized makes things faster, that's why we made cleaning up faster and more fun!
Make your unwanted bookmarks scam by:
Slide right to open Bookmarks bar
Click the gear-shaped button at the top right corner of bookmarks bar
Choose an cluttering bookmark, click the trash can icon on its right side
Choose delete
*Now imagine if life was like that?
And as always…stability and performance have been improved
Dolphin Connect: faster and more stable sync.
Various stability and performance improvement

 We love your feedback at support@dolphin-browser.com or tell us what you think on on Facebook and Twitter.
Thanks!
Team Dolphin