June 7, 2012 @ 11:00 am | Category:
Android
| Tagged as:
Android
,
Android release
,
Bookmarks
,
Changes
,
Dolphin
,
Dolphin Browser
,
New Features
,
Reopen closed tabs
,
settings
,
SideBar
,
v8.2
Dolphin for Android v8.2: Small Changes, Big Difference
Attention Android users, Dolphin Browser for Android v8.2 is now on Google Play Store today with some small detailed changes that make a big difference. Get it now!
 Let's see what is going on…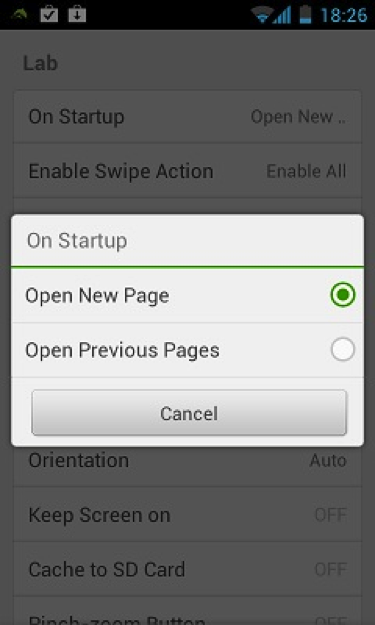 Let Dolphin remember what you were doing last, Dolphin will pull up your last open webpage.
Customize your launch screen with 3 options:
The last open webpage
Homepage
New tab page
Get it: Upon startup, choose "Lab" under the Settings option. Restore your last opened tab session upon launch by choosing "Open Previous Page."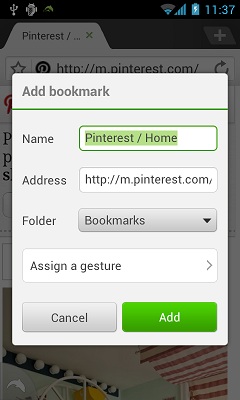 Create a Gesture and Bookmark for a webpage at once.
Really really like a website? Now you can save it to a bookmark and assign it as a Gesture at the same time!
Get it: Go to the webpage and add it your bookmarks. You will be asked if you want to
also create a Gesture. Simple.
*Note: If you have created already created a Gesture for a webpage, it will appear while editing the bookmark.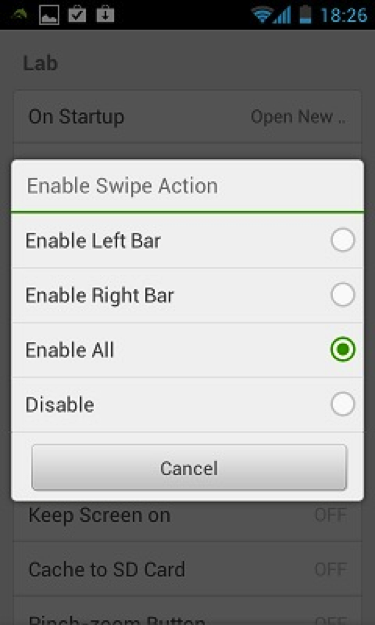 Customize your sidebar
Now you can customize your sidebars to the features you access the most.
Enable just bookmarks sidebar
Enable just Add-on sidebar
Enable both
Disable both
Get it: Menu> More> Settings> Enable Swipe Action.
What do you think of this update? As always, we'd love to hear your feedback so keep us posted on our Facebook and Twitter pages or email us at support@dolphin-browser.com.
Team Dolphin